The Uncoupling (Hardcover)
Riverhead Hardcover, 9781594487880, 288pp.
Publication Date: April 5, 2011
Other Editions of This Title:
Digital Audiobook (4/4/2011)
Paperback (3/6/2012)
Compact Disc (4/12/2011)
MP3 CD (4/5/2011)
Compact Disc (4/5/2011)
Hardcover, Large Print, Large Print (6/1/2011)
Paperback (6/1/2011)
* Individual store prices may vary.
April 2011 Indie Next List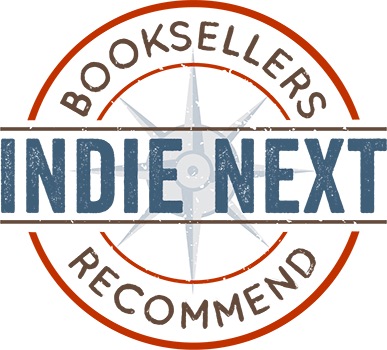 "I loved this story of a suburban high school community - students, parents and teachers - who are adversely affected when the drama department decides to stage a production of Lysistrata by Aristophanes, a play in which women withhold sex in order to stop war. Wolitzer turns her sharp, sometimes dark wit on the people of Eleanor Roosevelt High School with both bitingly funny and surprisingly poignant results"
— Terry Lucas, The Open Book, Westhampton Bch, NY
View the List
Description
From the New York Times-bestselling author of The Ten-Year Nap, a funny, provocative, revealing novel about female desire.

When the elliptical new drama teacher at Stellar Plains High School chooses for the school play Lysistrata-the comedy by Aristophanes in which women stop having sex with men in order to end a war-a strange spell seems to be cast over the school. Or, at least, over the women. One by one throughout the high school community, perfectly healthy, normal women and teenage girls turn away from their husbands and boyfriends in the bedroom, for reasons they don't really understand. As the women worry over their loss of passion, and the men become by turns unhappy, offended, and above all, confused, both sides are forced to look at their shared history, and at their sexual selves in a new light.

As she did to such acclaim with the New York Times bestseller The Ten-Year Nap, Wolitzer tackles an issue that has deep ramifications for women's lives, in a way that makes it funny, riveting, and totally fresh-allowing us to see our own lives through her insightful lens.


Read an essay about writing The Uncoupling from the author, Meg Wolitzer.
About the Author
Meg Wolitzer is the author of eight previous novels, including "The Ten-Year Nap," "The Position," and "The Wife." Her short fiction has appeared in "The Best American Short Stories" and "The Pushcart Prize." She lives in New York City.
Praise For The Uncoupling…
"While zestfully exploring the nexus between complacency and desire, Wolitzer's hip, glib, impish scenario shrewdly examines the intricate connections between war and sex and perceptively illuminates the power of timeless literature."
-Booklist (starred) "Wolitzer's new novel, after The Ten-Year Nap and The Position, is another well-written and engrossing tale. And this one is definitely more of a tale than a story. In the town of Stellar Plains, NJ, a new, bohemian drama teacher arrives at the local high school. She selects as the school play Lysistrata, Aristophanes' comedy in which the women decide to stop having sex with their men to convince them to stop fighting in a war. As the actors rehearse, a cool wind of a spell passes through the women of Stellar Plains. It touches other teachers and students alike. The chill makes the women want to abstain from sex. So what happens when an entire town of women start to push away their men for no apparent reason? Otherwise happy couples break up. The novel flits from English teacher to gym teacher to the lead actress in the play and on and on. It reads and infects like a dreamy fairy tale with beautifully expressive and strangely enticing writing. VERDICT Wolitzer again tackles a complicated and provocative subject, female sexuality, with creativity and insight. Her fans and readers of women's fiction that's smart and snappy will want this."
-Library Journal (starred)

"Wolitzer makes it work, thanks to sharp characterizations and acute observations on everything from the digital generation gap to the accommodations made in a long marriage. . . . A risky strategy pays off for a smart author whose work both amuses and hits home."
-Kirkus

"A high-school performance of Lysistrata has a mysterious effect: The women of a New Jersey town become increasingly disinterested in sex with their partners. In the alternately hilarious and poignant events that follow, couples reexamine their relationships."
-Ms.

"Meg Wolitzer, like Tom Perrotta, is an author who makes you wonder why more people don't write perceptive, entertaining, unassuming novels about how and why ordinary people choose to make decisions about their lives....The Uncoupling is a novel that can't help but make you think about your own relationship--about what it consists of, what would be left if sex were taken away, how far you'd be prepared to go in order to keep it in your life somewhere, and so on."
-Nick Hornby, The Believer

"Wolitzer writes of a spell cast upon a town-but she superbly casts it upon the reader as well. This deftly written tale of bewildered women (and their men) is always surprising and always engaging, both funny and serious at the same time, a wonderful read."
-Elizabeth Strout, New York Times-bestselling author of Olive Kitteridge

"In this fiercely funny, playful and always tender novel, Meg Wolitzer glories in the drama and the magic of falling in and out of love... and bed. The Uncoupling is, happily, a very sexy fable about sexual ennui."
-Cathleen Schine, New York Times-bestselling author of The Three Weissmanns of Westport
or
Not Currently Available for Direct Purchase