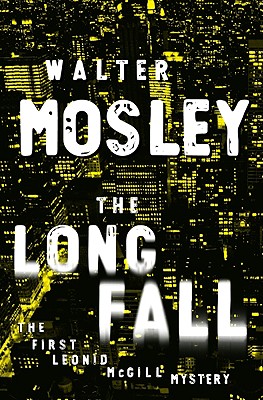 The Long Fall
Hardcover

* Individual store prices may vary.
Other Editions of This Title:
Digital Audiobook (3/23/2009)
Paperback (2/2/2010)
Compact Disc (3/24/2009)
April 2009 Indie Next List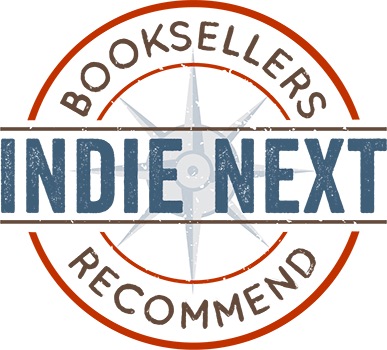 "Walter Mosley introduces a new character, Leonid McGill, a private detective who is attempting to do penance. But the true star of Mosley's novel is New York City, as the author brings alive all the glitter, corruption, diversity, and substance that comprise our greatest city."
— Bill Cusumano, Nicola's Books, Ann Arbor, MI
View the List
Description
His name is etched on the door of his Manhattan office: LEONID McGILL, PRIVATE INVESTIGATOR. It's a name that takes a little explaining, but he's used to it. "Daddy was a communist and great-great- Granddaddy was a slave master from Scotland. You know, the black man's family tree is mostly root. Whatever you see aboveground is only a hint at the real story."

Ex-boxer, hard drinker, in a business that trades mostly in cash and favors: McGill's an old-school P.I. working a city that's gotten fancy all around him. Fancy or not, he has always managed to get by—keep a roof over the head of his wife and kids, and still manage a little fun on the side—mostly because he's never been above taking a shady job for a quick buck. But like the city itself, McGill is turning over a new leaf, "decided to go from crooked to slightly bent."

New York City in the twenty-first century is a city full of secrets—and still a place that reacts when you know where to poke and which string to pull. That's exactly the kind of thing Leonid McGill knows how to do. As soon as The Long Fall begins, with McGill calling in old markers and greasing NYPD palms to unearth some seemingly harmless information for a high-paying client, he learns that even in this cleaned-up city, his commitment to the straight and narrow is going to be constantly tested.

And we learn that with this protagonist, this city, this time, Mosley has tapped a rich new vein that's inspiring his best work since the classic Devil in a Blue Dress.


Watch a trailer for this book:
Praise For The Long Fall…
"The Long Fall is an astounding performance by a master, a searing X-ray of grasping, conspiratorial New York and of the penitent soul of a wily, battle-scarred private-eye. Dark: because it takes us express to the lower depths. Beautiful: because Mosley never leaves us without light. This is, simply, Mosley's best work yet."—Junot Díaz



"The new man in your life: Leonid McGill, a private investigator and former boxer graced with the rueful wisdom that can come from relentless pummeling – inside the ring and out. . . . The novel's deepest mystery, embodied by McGill's unfaithful wife and sweetly criminal stepson: how to keep faith with others, and yourself."—O magazine



"Having retired Easy Rawlins, Mosley has devised a worthy successor in Leonid McGill."—San Francisco Chronicle



"Fans won't be disappointed . . . The Long Fall is a well-written twists-and-turns story that runs up to a satisfying conclusion."—USA Today



"…McGill is someone you can definitely settle down with."—The New York Times Book Review



"Mosley's taut, rough-edged prose is totally befitting his character. He keeps McGill in proper perspective by pulling back on his intuitive ability, so that the crime does not just solve itself. As a result, the reader quickly becomes immersed in the story line, groping along with the hard-boiled PI as he begins to connect the dots. … the hero's dogged pursuit of the truth in a murder case where he seemingly has little to gain -- other than perhaps his continued freedom -- makes him all the more likable, even for a New Yorker"—The Chicago Sun-Times



"One of his finest novels to date…"—The Boston Globe



"After Easy Rawlins and Paris Minton, Mosley's best-known creations, McGill is a welcome conundrum. A detective in the classic noir style – cynical, romantic, doomed – who exists not in the 1940s but today's New York City, this African American boxer with a deceased communist father (hence Leonid) listens to the BBC and practices Buddhist meditation. But don't get nervous; there is nothing New Age about McGill's struggle to 'go from crooked to slightly bent.' . . . Mosley cinches [the] plots elegantly together . . . We follow eagerly, seduced by Mosley's laconic style and by a newly arrived hero who seems to have been around forever."—Washington Post



"Mosley keeps the action fast-paced right to the end….Mosley says he expects to write up to 10 books in the series, and readers of the first will find themselves looking forward to the next one."—The Associated Press



"…Mosley stirs the pot and concocts a perfect milieu for an engaging new hero and an entertaining new series."—Publishers Weekly



"…Once you start reading this mystery, you won't want to stop."—Library Journal



"The Long Fall is another one of Mosley's impeccably captivating rides featuring bizarre murders, mafia dealings, the long (and sometimes short) arm of the law and a bunch of other seedy-ass characters. . . As a Walter Mosley fan, but also someone who's never read a murder mystery, I feel like I got the best of both worlds."—Fader Magazine



"Mosley juggles each plot thread with skill, bringing each to a believable but suspenseful conclusion."—The Miami Herald



"Mosley is a genius at character development and in The Long Fall he has created the perfect centerpiece in Leonid McGill…"—Newark Star-Ledger



"In The Long Fall, Easy Rawlins creator Walter Mosley introduces readers to what promises to be another captivating character…"—San Antonio Express-News



"It's another masterstroke of mystery from a writer who knows how to create suspense at its best."—Chicagoist.com


Riverhead Hardcover, 9781594488580, 320pp.
Publication Date: March 24, 2009
About the Author
Walter Mosley is one of America's most celebrated, beloved, and bestselling writers. His books have been translated into at least twenty-one languages, and have won numerous awards. Born in Los Angeles, Mosley lives in New York City.
or
Not Currently Available for Direct Purchase