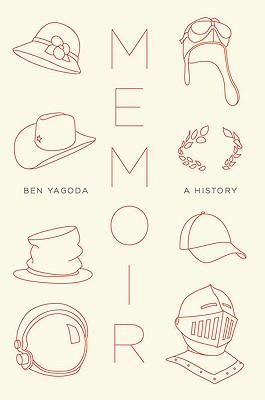 Memoir
A History
Hardcover

* Individual store prices may vary.
Other Editions of This Title:
Paperback (10/5/2010)
Description
From a critically acclaimed cultural and literary critic, a definitive history and analysis of the memoir.
From Saint Augustine's "Confessions" to Augusten Burroughs's "Running with Scissors," from Julius Caesar to Ulysses Grant, from Mark Twain to David Sedaris, the art of memoir has had a fascinating life, and deserves its own biography. Cultural and literary critic Ben Yagoda traces the memoir from its birth in early Christian writings and Roman generals? journals all the way up to the banner year of 2007, which saw memoirs from and about dogs, rock stars, bad dads, good dads, alternadads, waitresses, George Foreman, Iranian women, and a slew of other illustrious persons (and animals). In a time when memoir seems ubiquitous and is still highly controversial, Yagoda tackles the autobiography and memoir in all its forms and iterations. He discusses the fraudulent memoir and provides many examples from the past?and addresses the ramifications and consequences of these books. Spanning decades and nations, styles and subjects, he analyzes the hallmark memoirs of the Western tradition?Rousseau, Ben Franklin, Henry Adams, Gertrude Stein, Edward Gibbon, among others. Yagoda also describes historical trends, such as Native American captive memoirs, slave narratives, courtier dramas (where one had to pay to NOT be included in a courtesan's memoir). Throughout, the idea of memory and truth, how we remember and how well we remember lives, is intimately explored.
Yagoda's elegant examination of memoir is at once a history of literature and taste, and an absorbing glimpse into what humans find interesting--one another.

Praise For Memoir: A History…
"A shrewd and witty history of memoir sweeps us from Julius Caesar to James Frey. Our guide, Ben Yagoda, is always fine company, with just the right word, kindly good judgment, and another great story coming up on the next page. It's a splendid journey."
--Richard Ben Cramer, Pulitzer Prize-winning author of What It Takes: The Way to the White House

"Ben Yagoda is one of the most subtle-and entertaining-writers about writing one can find. His history of the memoir reads between the lines-and the lies-with illuminating precision."
-Ron Rosenbaum, author of Explaining Hitler and The Shakespeare Wars

"We owe Ben Yagoda such a huge debt of thanks: his witty, comprehensive, and insightful 'biography' of the form reminds us why the memoir matters - and will continue to matter as long as humans think, read, and write. This is literary criticism at its lively best."
-David Friedman, author of A Mind of Its Own: A Cultural History of the Penis and The Immortalists: Charles Lindbergh, Dr. Alexis Carrel, and Their Daring Quest to Live Forever
Riverhead Hardcover, 9781594488863, 304pp.
Publication Date: November 12, 2009
Coverage from NPR
or
Not Currently Available for Direct Purchase