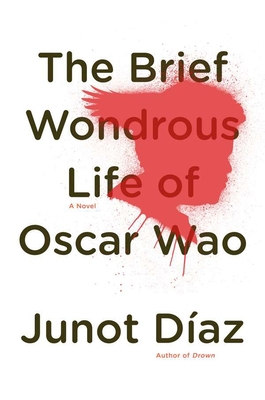 The Brief Wondrous Life of Oscar Wao
Hardcover

* Individual store prices may vary.
Other Editions of This Title:
Digital Audiobook (2/28/2009)
Digital Audiobook (9/5/2007)
Paperback (9/2/2008)
Paperback, Spanish (9/2/2008)
Prebound (1/1/2007)
Prebound (9/2/2008)
Fall '08/Winter '09 Reading Group List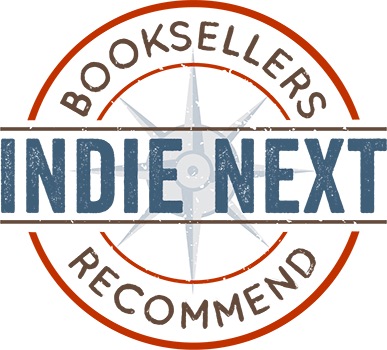 "Literary deejay Diaz spins magical realism, anime, Tolkien, and minority-literature-as-ethnography into a remix of the immigrant's tale from the hands of a master. This is the smartest, funniest, and sharpest novel of the year and confirms his virtuosic ability to communicate Dominican-American experience with vibrancy and honesty."
— LaTissia Mitchell, Shaman Drum Bookshop, Ann Arbor, MI
View the List
Description
Winner of:
The Pulitzer Prize
The National Book Critics Circle Award
The Anisfield-Wolf Book Award
The Jon Sargent, Sr. First Novel Prize
A Time Magazine #1 Fiction Book of the Year
One of the best books of 2007 according to: The New York Times, San Francisco Chronicle, New York Magazine, Entertainment Weekly, The Boston Globe, Los Angeles Times, The Washington Post, People, The Village Voice, Time Out New York, Salon, Baltimore City Paper, The Christian Science Monitor, Booklist, Library Journal, Publishers Weekly, New York Public Library, and many more...

Nominated as one of America's best-loved novels by PBS's The Great American Read

Oscar is a sweet but disastrously overweight, lovesick Dominican ghetto nerd. From his home in New Jersey, where he lives with his old-world mother and rebellious sister, Oscar dreams of becoming the Dominican J. R. R. Tolkien and, most of all, of finding love. But he may never get what he wants, thanks to the Fukú
—
the curse that has haunted Oscar's family for generations, dooming them to prison, torture, tragic accidents, and, above all, ill-starred love. Oscar, still waiting for his first kiss, is just its most recent victim.
Díaz immerses us in the tumultuous life of Oscar and the history of the family at large, rendering with genuine warmth and dazzling energy, humor, and insight the Dominican-American experience, and, ultimately, the endless human capacity to persevere in the face of heartbreak and loss. A true literary triumph,
The Brief Wondrous Life of Oscar Wao
confirms Junot Díaz as one of the best and most exciting voices of our time.
Praise For The Brief Wondrous Life of Oscar Wao…
"An extraordinarily vibrant book that's fueled by adrenaline-powered prose. . . A book that decisively establishes [Díaz] as one of contemporary fiction's most distinctive and irresistible new voices." —Michiko Kakutani, The New York Times

"Díaz finds a miraculous balance. He cuts his barn-burning comic-book plots (escape, ruin, redemption) with honest, messy realism, and his narrator speaks in a dazzling hash of Spanish, English, slang, literary flourishes, and pure virginal dorkiness." —New York Magazine

"Genius. . . a story of the American experience that is giddily glorious and hauntingly horrific. And what a voice Yunior has. His narration is a triumph of style and wit, moving along Oscar de Leon's story with cracking, down-low humor, and at times expertly stunning us with heart-stabbing sentences. That Díaz's novel is also full of ideas, that [the narrator's] brilliant talking rivals the monologues of Roth's Zuckerman—in short, that what he has produced is a kick-ass (and truly, that is just the word for it) work of modern fiction—all make The Brief Wondrous Life of Oscar Wao something exceedingly rare: a book in which a new America can recognize itself, but so can everyone else." —San Francisco Chronicle

"Astoundingly great. . . Díaz has written. . . a mixture of straight-up English, Dominican Spanish, and hieratic nerdspeak crowded with references to Tolkien, DC Comics, role-playing games, and classic science fiction. . . In lesser hands Oscar Wao would merely have been the saddest book of the year. With Díaz on the mike, it's also the funniest." —Time 

"Superb, deliciously casual and vibrant, shot through with wit and insight. The great achievement of The Brief Wondrous Life of Oscar Wao is Díaz's ability to balance an intimate multigenerational story of familial tragedy. . . The past and present remain equally in focus, equally immediate, and Díaz's acrobatic prose toggles artfully between realities, keeping us enthralled with all." —The Boston Globe

"Panoramic and yet achingly personal. It's impossible to categorize, which is a good thing. There's the epic novel, the domestic novel, the social novel, the historical novel, and the 'language' novel. People talk about the Great American Novel and the immigrant novel. Pretty reductive. Díaz's novel is a hell of a book. It doesn't care about categories. It's densely populated; it's obsessed with language. It's Dominican and American, not about immigration but diaspora, in which one family's dramas are entwined with a nation's, not about history as information but as dark-force destroyer. Really, it's a love novel. . . His dazzling wordplay is impressive. But by the end, it is his tenderness and loyalty and melancholy that breaks the heart. That is wondrous in itself." —Los Angeles Times

"Díaz's writing is unruly, manic, seductive. . . In Díaz's landscape we are all the same, victims of a history and a present that doesn't just bleed together but stew. Often in hilarity. Mostly in heartbreak." —Esquire

"The Dominican Republic [Díaz] portrays in The Brief Wondrous Life of Oscar Wao is a wild, beautiful, dangerous, and contradictory place, both hopelessly impoverished and impossibly rich. Not so different, perhaps, from anyone else's ancestral homeland, but Díaz's weirdly wonderful novel illustrates the island's uniquely powerful hold on Dominicans wherever they may wander. Díaz made us wait eleven years for this first novel and boom!—it's over just like that. It's not a bad gambit, to always leave your audience wanting more. So brief and wondrous, this life of Oscar. Wow." —The Washington Post Book World

"Terrific. . . High-energy. . . It is a joy to read, and every bit as exhilarating to reread." —Entertainment Weekly

"Now that Díaz's second book, a novel called The Brief Wondrous Life of Oscar Wao, has finally arrived, younger writers will find that the bar. And some older writers—we know who we are—might want to think about stepping up their game. Oscar Wao shows a novelist engaged with the culture, high and low, and its polyglot language. If Donald Barthelme had lived to read Díaz, he surely would have been delighted to discover an intellectual and linguistic omnivore who could have taught even him a move or two." —Newsweek

"Few books require a 'highly flammable' warning, but The Brief Wondrous Life of Oscar Wao, Junot Díaz's long-awaited first novel, will burn its way into your heart and sizzle your senses. Díaz's novel is drenched in the heated rhythms of the real world as much as it is laced with magical realism and classic fantasy stories." —USA Today

"Dark and exuberant. . . this fierce, funny, tragic book is just what a reader would have hoped for in a novel by Junot Díaz." —Publishers Weekly
Riverhead Books, 9781594489587, 352pp.
Publication Date: September 6, 2007
About the Author
Junot Díaz was born in the Dominican Republic and raised in New Jersey. He is the author of the critically acclaimed Drown; The Brief Wondrous Life of Oscar Wao, which won the 2008 Pulitzer Prize and the National Book Critics Circle Award;  This Is How You Lose Her, a New York Times bestseller and National Book Award finalist; and a debut picture book, Islandborn. He is the recipient of a MacArthur "Genius" Fellowship, PEN/Malamud Award, Dayton Literary Peace Prize, Guggenheim Fellowship, and PEN/O. Henry Award. A graduate of Rutgers College, Díaz is currently the fiction editor at Boston Review and the Rudge and Nancy Allen Professor of Writing at the Massachusetts Institute of Technology.