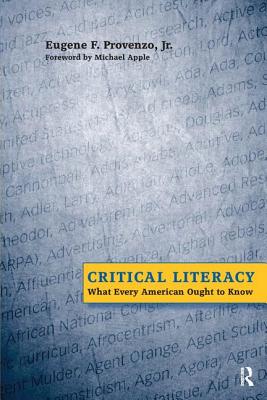 Critical Literacy (Hardcover)
What Every American Needs to Know (Series in Critical Narratives)
Routledge, 9781594510885, 154pp.
Publication Date: July 15, 2005
* Individual store prices may vary.
Description
In Critical Literacy Eugene F. Provenzo Jr. challenges E. D. Hirsch's assumptions about culture and education. Calling for a broader and more democratic vision than Hirsch, Provenzo critiques Hirsch's legacy up through the current conservative educational agenda for education which, he argues, denies, not only the United States' diversity, but its democratic traditions of democratic participation. His book shows why critical faculties and skills of students are essential not only to the success of individual students but to their participation in a healthy democracy. Provenzo offers a list of 5,000 things every educated American ought to know-- none of them the same items as those included on Hirsch's list in Cultural Literacy. Critical Literacy is essential reading for those concerned with our schools and the future of our children.