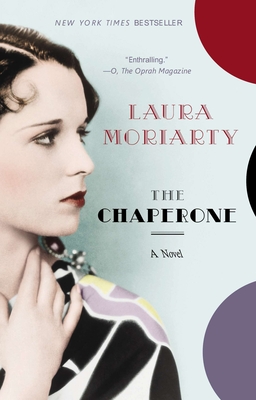 The Chaperone (Paperback)
Riverhead Books, 9781594631436, 416pp.
Publication Date: June 4, 2013
Other Editions of This Title:
Digital Audiobook (6/4/2012)
Paperback, Large Print (6/4/2013)
Hardcover, Large Print (6/1/2012)
Hardcover (6/5/2012)
Compact Disc (6/5/2012)
Audio Cassette (6/1/2012)
Paperback (4/1/2012)
Paperback (4/1/2012)
Compact Disc (7/5/2012)
Pre-Recorded Audio Player (6/5/2012)
MP3 CD (6/5/2012)
Prebound (6/1/2013)
* Individual store prices may vary.
June 2012 Indie Next List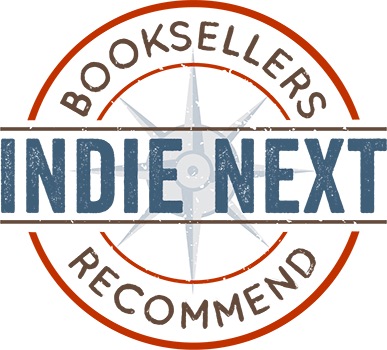 "Silent film star Louise Brooks was accustomed to being the center of attention, but that is not the case in this exquisite novel about the summer of 1922 when 15-year-old Louise traveled to New York for dance training. At the center of this story is her chaperone, 36-year-old Cora Carlisle, who has reasons of her own for traveling to New York that fateful summer. Cora's story is one of casting after the classic American dream with a few unexpected twists, and Moriarty's writing captures it perfectly."
— Katherine Osborne, Kennebooks, Kennebunk, ME
View the List
Description
Soon to be a feature film from the creators of Downton Abbey starring Elizabeth McGovern, The Chaperone is a New York Times-bestselling novel about the woman who chaperoned an irreverent Louise Brooks to New York City in the 1920s and the summer that would change them both.
 
Only a few years before becoming a famous silent-film star and an icon of her generation, a fifteen-year-old Louise Brooks leaves Wichita, Kansas, to study with the prestigious Denishawn School of Dancing in New York. Much to her annoyance, she is accompanied by a thirty-six-year-old chaperone, who is neither mother nor friend. Cora Carlisle, a complicated but traditional woman with her own reasons for making the trip, has no idea what she's in for. Young Louise, already stunningly beautiful and sporting her famous black bob with blunt bangs, is known for her arrogance and her lack of respect for convention. Ultimately, the five weeks they spend together will transform their lives forever.
 
For Cora, the city holds the promise of discovery that might answer the question at the core of her being, and even as she does her best to watch over Louise in this strange and bustling place she embarks on a mission of her own. And while what she finds isn't what she anticipated, she is liberated in a way she could not have imagined. Over the course of Cora's relationship with Louise, her eyes are opened to the promise of the twentieth century and a new understanding of the possibilities for being fully alive.
 
Drawing on the rich history of the 1920s, '30s, and beyond—from the orphan trains to Prohibition, flappers,  and the onset of the Great Depression to the burgeoning movement for equal rights and new opportunities for women—Laura Moriarty's The Chaperone illustrates how rapidly everything, from fashion and hemlines to values and attitudes, was changing at this time and what a vast difference it all made for Louise Brooks, Cora Carlisle, and others like them.
About the Author
Laura Moriarty is the author of The Center of Everything, The Rest of Her Life, and While I'm Falling. She lives in Kansas.
Praise For The Chaperone…
"The Chaperone is the enthralling story of two women . . . and how their unlikely relationship changed their lives. . . . In this layered and inventive story, Moriarty raises profound questions about family, sexuality, history, and whether it is luck or will—or a sturdy combination of the two—that makes for a wonderful life."—O, The Oprah Magazine

"In her new novel, The Chaperone, Laura Moriarty treats this golden age with an evocative look at the early life of silent-film icon Louise Brooks, who in 1922 leaves Wichita, Kansas, for New York City in the company of 36-year-old chaperone, Cora Carlisle. . . . A mesmerizing take on women in this pivotal era."—Vogue

"With her shiny black bob and milky skin, Louise Brooks epitomized silent-film glamour. But in Laura Moriarty's engaging new novel The Chaperone, Brooks is just a hyper-precocious and bratty 15-year-old, and our protagonist, 36-year-old Cora Carlisle, has the not-easy mission of keeping the teenager virtuous while on a trip from their native Kansas to New York City. After a battle of wills, there's a sudden change of destiny for both women, with surprising and poignant results."—Entertainment Weekly

"Throughout The Chaperone, her fourth and best novel, Laura Moriarty mines first-rate fiction from the tension between a corrupting coastal media and the ideal of heart-of-America morality. . . . . Brooks's may be the novel's marquee name, but the story's heart is Cora's. With much sharpness but great empathy, Moriarty lays bare the settled mindset of this stolid, somewhat fearful woman—and the new experiences that shake that mindset up."—San Francisco Weekly

"Film star Louise Brooks was a legend in her time, but the real lead of The Chaperone is Cora Carlise, Brooks' 36-year-old chaperone for her first visit to New York City in 1922. As Cora struggles to tame Louise's free spirit, she finds herself moving past the safety of her own personal boundaries. In this fictional account of Cora and Louise's off-and-on relationship, Laura Moriarty writes with grace and compassion about life's infinite possibilities for change and, ultimately, happiness."—Minneapolis Star Tribune

"When silent film star Louise Brooks was a sexually provocative and headstrong 15-year-old from Kansas, she traveled with a chaperone to new York City to attend dance school.  In this fascinating historical novel, her minder, Cora, struggles to keep her charge within the bounds of propriety but finds herself questioning the confines of her own life. Thorough Cora the world of early 20th-century America comes alive, and her personal triumphs become cause for celebration."—People

"Captivating and wise . . . In The Chaperone, Moriarty gives us a historically detailed and nuanced portrayal of the social upheaval that spilled into every corner of American life by 1922. . . . [An] inventive and lovely Jazz Age story."—Washington Post

"#1 Summer 2012 novel."—The Christian Science Monitor

"A fun romp."—Good Housekeeping

"Devour it."—Marie Claire

"The novel is captivating, and the last lines about Cora (you might think I'm giving everything away, but I'm not giving anything away—the story rolls through changes in terrain so subtle that it's like a train from Wichita to New York and back) capsulate it all, revealing the richness of the saga."—The Daily Beast

"The Chaperone," an enchanting, luminous new novel by Laura Moriarty, fictionalizes the tale of the very real caretaker who accompanied a 15-year-old Louise Brooks on the first leg of her journey to silent-movie stardom. . . . Moriarty is a lovely writer, warm and wise."—Cleveland Plain Dealer

"It is [Louise Brooks's] endearing and surprising companion Cora Carlisle—a sharply drawn creating—who is the heart and soul of this stirring story."—Family Circle

"Captivating and wise."—Newsday

"While Louise lends The Chaperone a dose of fire, the novel's heart is its heroine, who has a tougher time swimming in the seas of early-20th-century America than her ward does. As the story carries on, Moriarty's greatest strength proves to be her ability to seamlessly weave together Cora's present, future and colorful past."—Time Out

"Set to be the hit of the beach read season."—Matchbook

"The challenges of historical fiction are plentiful—how to freely imagine a person who really lived, how to impart modern sensibility to a bygone era, how to do your research without exactly showing your research. And yet, when this feat is achieved artfully (we're talking Loving Frank or Arthur and George artfully), it can transport a reader to another time and place. Laura Moriarty's new novel,The Chaperone, falls into this category."—Bookpage

"It's impossible not to be completely drawn in by The Chaperone. Laura Moriarty has delivered the richest and realest possible heroine in Cora Carlisle, a Wichita housewife who has her mind and heart blown wide open, and steps—with uncommon courage—into the fullness of her life. What a beautiful book. I loved every page."—Paula McLain, author of The Paris Wife

"What a charming, mesmerizing, transporting novel! The characters are so fully realized that I felt I was right there alongside them. A beautiful clarity marks both the style and structure of The Chaperone."—Sena Jeter Naslund, author of Ahab's Wife and Adam & Eve

"The Chaperone is the best kind of historical fiction, transporting you to another time and place, but even more importantly delivering a poignant story about people so real, you'll miss and remember them long after you close the book."—Jenna Blum, author of Those Who Save Us and The Stormchasers
The Chaperone opens with Cora Carlisle waiting out a rainstorm in a car with a friend when she hears about Louise Brooks for the first time. What do we learn about Cora in this scene? What does it tell us about her and the world she lives in? Why does Laura Moriarty, the author, choose to open the novel this way? Why do you think she waits to introduce us to Brooks?
When we first meet Louise Brooks, she seems to be the complete opposite of Cora, but the two women form an unlikely bond anyway. Are they really so dissimilar? What does Cora learn from Louise? Do you think Louise learns anything from Cora?
When Cora arrives in New York, the city is worlds away from her life in Wichita. How much do you think Cora actually embraces New York? When she returns to Wichita, what does she bring back with her from New York? What parts of her stayed true to Wichita all along?
The limits of acceptable behavior for women were rapidly changing in the 1920s, and both Cora Carlisle and Louise Brooks, in their own ways, push against these boundaries. Discuss the different ways the two women try to change society's expectations for women. Is one more successful than the other? What are the values involved in each woman's approach?
Cora becomes frustrated with the hypocrisy of the women in her Wichita circle of friends and yet she herself chooses to keep details about her own life secret. Do you think she should be more open about her life choices? What are the risks for her if she were to be more open?
Cora Carlisle hopes to find the secret of her past in New York City but discovers that the truth doesn't align with either her expectations or her memory of the past. Why do you think Laura Moriarty has chosen to leave Cora's history ambiguous? What does this tell you about Cora? How has Cora's attitude toward her past changed by the end of The Chaperone?
Cora narrates the events of the book from a perspective of many years later. What juxtapositions does this allow her? By placing Cora's narration at a time of radical social change, what parallels is Moriarty making?
Think about Louise Brooks's behavior. How much of it would be considered scandalous today? What values has society held on to? In what ways has society changed?