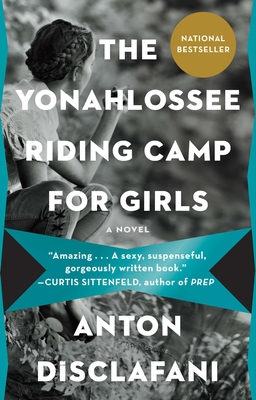 The Yonahlossee Riding Camp for Girls
Paperback

* Individual store prices may vary.
Other Editions of This Title:
Digital Audiobook (6/3/2013)
Compact Disc (8/1/2013)
Compact Disc (11/10/2015)
Prebound (6/3/2014)
Hardcover, Large Print (7/3/2013)
Hardcover (6/26/2013)
Paperback, Large Print (6/1/2014)
June 2013 Indie Next List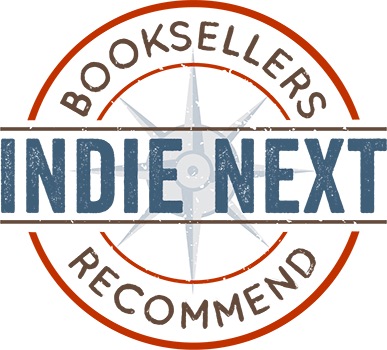 "In 1930, at the height of the Great Depression, Theadora Atwell is forced to leave the only home she has ever known and the family she cherishes to attend the Yonahlossee Riding Camp for Girls in the Blue Ridge Mountains of North Carolina. Not only has she been banished to a world she knows nothing about, but also her life until this point has been lived mostly in seclusion with her nuclear family on a thousand-acre orange ranch in Florida, an environment that could not be more different than the one in which she finds herself. The reason for her banishment is a secret slowly revealed. This is a coming-of-age story you won't soon forget."
— Terry Gilman, Mysterious Galaxy Books, San Diego, CA
View the List
Description
"Emotionally engaging... [A] romantic page-turner." —Michiko Kakutani, The New York Times
 
"A sexy, suspenseful, gorgeously written book." —Curtis Sittenfeld, author of Prep
 
A propulsive novel about sex, love, family, money, class, home, and horses - all set against the ominous threat of the Depression, The Yonahlossee Riding Camp for Girls is part scandalous love story, part heartbreaking family drama.

It is 1930, the midst of the Great Depression. After her mysterious role in a family tragedy, passionate, strong-willed Thea Atwell, age fifteen, has been cast out of her Florida home, exiled to an equestrienne boarding school for Southern debutantes. High in the Blue Ridge Mountains, with its complex social strata ordered by money, beauty, and girls' friendships, the Yonahlossee Riding Camp for Girls is a far remove from the free-roaming, dreamlike childhood Thea shared with her twin brother on their family's citrus farm—a world now partially shattered. As Thea grapples with her responsibility for the events of the past year that led her here, she finds herself enmeshed in a new order, one that will change her sense of what is possible for herself, her family, her country.

Weaving provocatively between home and school, the narrative powerfully unfurls the true story behind Thea's expulsion from her family, but it isn't long before the mystery of her past is rivaled by the question of how it will shape her future. Part scandalous love story, part heartbreaking family drama, The Yonahlossee Riding Camp for Girls is an immersive, transporting page-turner—a vivid, propulsive novel about sex, love, family, money, class, home, and horses, all set against the ominous threat of the Depression—and the major debut of an important new writer.
Praise For The Yonahlossee Riding Camp for Girls…
"What makes Yonahlossee emotionally engaging in its own right—this summer's first romantic page turner—is Ms. DiSclafani's sure-footed sense of narrative and place, and her decision to portray her heroine, Thea Atwell, in all her complexity: fierce, passionate, strong-willed, but also selfish, judgmental and self-destructive. By setting the novel in 1930, as America teeters on a financial cliff, and the days of debutante balls and fancy-dress parties seem numbered, Ms. DiSclafani has tried to situate the rarefied world her characters inhabit in a real-life context, even as she gives the reader some well-observed glimpses of the lifestyles of the rich and not so famous. . . . By cutting back and forth between the events that took Thea to Yonahlossee and her experiences in school, Ms. DiSclafani methodically builds suspense, making the reader wonder how Thea's two romances will unfurl, and whether they will dovetail or collide. . . .  The reader's attention rarely wavers, thanks to Ms. DiSclafani's knowledge of how to keep her foot on her story's gas pedal, and her sympathy for her spirited, unbridled heroine."—Michiko Kakutani, The New York Times

"The Yonahlossee Riding Camp for Girls is no one-trick phony. Even as Thea keeps wetting her lips to tell us the unspeakable truth, we're lured into more complex and provocative aspects of her story. . . . The novel's most daring aspect [is] its winding exploration of adolescent sexuality. . . . DiSclafani is a crafty mistress of . . . pious conventions. Her heroine must confront the old harlot-or-saint choice, but she won't ultimately accept either role. Here is a young woman coming to understand the varieties of sexual experience—from abuse to delight—without renouncing her desire. . . . Sensing . . . harsh judgment from home and school and world, Thea concedes, 'I'm not a right girl.' But she's fearless, and she's riding to win."—The Washington Post

"DiSclafani is an insanely talented writer—her precise period details and lovely descriptions of riding and adolescence have a spellbinding effect."—Entertainment Weekly

"DiSclafani's writing is smart and sexy, and her characters are flawed and worth knowing as they navigate through life and don't always make the wisest decisions."—NPR

"Sparkling . . . DiSclafani's transporting prose recalls that uneasy time at the brink of adulthood, and reminds us that even the most protective parents can't keep the world at bay."—O, the Oprah Magazine

"The tone of the novel's opening pages is hushed and portentous, as DiSclafani creates an atmosphere of spooky anticipation and foreboding. So vivid are DiSclafani's descriptions that one can almost feel the humidity in the air, taste the famed Yonahlossee iced tea, see the gorgeous vistas of Blue Ridge Mountains around the camp."—Boston Globe

"DiSclafani's mastery of pace and mystery and her skilled evocation of the atmosphere in sultry Florida and the crisp Carolina mountains make this an uncommon first novel."—Dallas Morning News

"There's much to enjoy here: clear, concise writing, lushly drawn settings, compelling choices of time and place."—Chicago Tribune

"A captivating story of shame, blame and family secrets."—USA Today

"Compelling debut."—People

"Anton DiSclafani's debut novel, The Yonahlossee Riding Camp for Girls, is a painstakingly constructed ode to a young girl's sexual awakening. This is perhaps one of the classier books a young teen would hide under her covers to read with a flashlight."—NPR.org

"Boys may be boys, but girls—well, their coming-of-age can be more complicated. Anton DiSclafani's vivid, beautifully written novel explores the consequences for Thea, a headstrong Depression-era teen who is banished to a posh southern school after a family tragedy."—Parade

"A smart, satisfying first novel."—Real Simple

"Lush . . . the tensions, jealousies and triumphs are deftly blended to vividly portray the coming of age of a gathering of girls at a particular time in a particular place."—New York Daily News

"In elegant prose that evokes the cadences of a vanished epoch, DiSclafani unfolds at a leisurely pace… An unusually accomplished and nuanced coming-of-age drama."—Kirkus (starred review)

"Set in the 1930s, full of alluring descriptions, and featuring a headstrong lead character, this is a literary novel that is also full of scandal, sex, and secrets. . . . [Readers] will be held in thrall by the world so vividly and sensually rendered here in a novel that is as sophisticated in its writing as it is in its themes."—Booklist (starred review)

"Engrossing, empathetic, and atmospheric, this debut will resonate with readers as the author eloquently portrays the inevitable missteps in coming of age. Highly recommended." – Library Journal (starred review)

"I fell completely under the spell of Anton DiSclafani's amazing first novel and was gripped by its lush and dreamy evocations of Southern decorum, family secrets, and boarding school rituals. DiSclafani is wildly talented, and this is a sexy, suspenseful, gorgeously written book."—Curtis Sittenfeld, author of Prep

"The Yonahlossee Riding Camp for Girls is so sexy, smart, and vividly drawn that I was surprised to remember that this novel is Anton DiSclafani's first. With such a big-hearted and atmospheric book, Ms. DiSclafani's talents should be celebrated far and wide."— Lauren Groff, author of The Monsters of Templeton

"Thea Atwell is an unforgettable heroine, and DiSclafani's pitch-perfect details of time and place effortlessly drew me into this fantastic novel's authentic and alluring world."—Laura Moriarty, author of The Chaperone

"In her haunting debut, Anton DiSclafani reminded me how I came to love reading as a child, the way a book can so envelop you in its unique and vibrant world that even as you race toward the end, you find yourself dreading the moment it's finished. It's a fierce and tender, beautiful novel."—Aryn Kyle, author of The God of Animals
Riverhead Books, 9781594632709, 448pp.
Publication Date: June 3, 2014
About the Author
Anton DiSclafani grew up in northern Florida, where she rode horses, competing nationally. She graduated from Emory University, and received her MFA from Washington University. She currently lives in Saint Louis, where she teaches creative writing at Washington University.
or
Not Currently Available for Direct Purchase