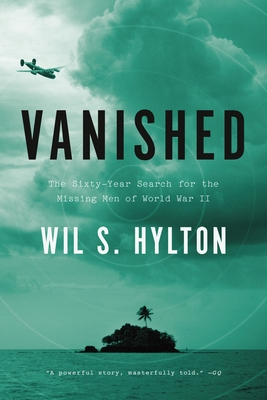 Vanished (Paperback)
The Sixty-Year Search for the Missing Men of World War II
Riverhead Books, 9781594632860, 320pp.
Publication Date: November 4, 2014
Other Editions of This Title:
Hardcover (11/5/2013)
* Individual store prices may vary.
November 2013 Indie Next List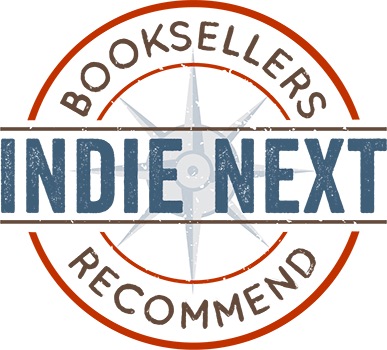 "Of the more than 56,000 servicemen and women of WWII whose resting place remains a mystery, two-thirds lie somewhere in the Pacific. Hylton's fascinating account documents the search and recovery efforts of the devoted teams dedicated to finding these brave soldiers and bringing them home. By focusing on the crew of one missing B24 and the man who became obsessed with their fate, Hylton brings the story to a personal and poignant level."
— Betsey Detwiler, Buttonwood Books & Toys, Cohasset, MA
View the List
Description
From a mesmerizing storyteller, the gripping search for a missing World War II crew, their bomber plane, and their legacy.

In the fall of 1944, a massive American bomber carrying eleven men vanished over the Pacific islands of Palau, leaving a trail of mysteries. According to mission reports from the Army Air Forces, the plane crashed in shallow water—but when investigators went to find it, the wreckage wasn't there. Witnesses saw the crew parachute to safety, yet the airmen were never seen again. Some of their relatives whispered that they had returned to the United States in secret and lived in hiding. But they never explained why.

For sixty years, the U.S. government, the children of the missing airmen, and a maverick team of scientists and scuba divers searched the islands for clues. With every clue they found, the mystery only deepened.

Now, in a spellbinding narrative, Wil S. Hylton weaves together the true story of the missing men, their final mission, the families they left behind, and the real reason their disappearance remained shrouded in secrecy for so long. This is a story of love, loss, sacrifice, and faith—of the undying hope among the families of the missing, and the relentless determination of scientists, explorers, archaeologists, and deep-sea divers to solve one of the enduring mysteries of World War II.
About the Author
Wil S. Hylton is a contributing writer at The New York Times Magazine. His award-winning stories have appeared in many national magazines, including Harper's, Esquire, GQ, and Rolling Stone. Hylton lives in Baltimore.
Praise For Vanished: The Sixty-Year Search for the Missing Men of World War II…
Praise for Vanished
 
"A powerful story, masterfully told."—GQ

"[A] deeply textured, propulsive new book...Hylton has fashioned something far more enduring than a feel-good read...Beyond the technical strength of Hylton's achievement...there are passages so expressive that we're constantly reminded we're in the hands of a phenomenal writer."—TIME.com

"Vanished...marries an almost cinematically well-paced narrative with a deep sensitivity to the people whose lives it tells."—The Boston Globe

"Superb... Part Pacific Theater history, part Indiana Jones thriller, Vanished pays tribute to the men who were lost in a largely forgotten campaign, and it celebrates the determination of the divers and scientists who risk their lives in exotic places to bring the missing home."—Newsday

"A powerful tale of war that's also a briskly-paced thriller of forensic sleuthing. Read Vanished, and you'll never think the same way again about the Pacific Theater—or the heroic flyers who gave their lives fighting in it."—Hampton Sides, author of Ghost Soldiers
 
"A B-24 bomber is shot down over Palau in 1944, its crew never recovered.  After sixty years, one hardly expects a happy ending, yet such is the love of the airmen's families, and the dedication of the men and women who take up the search, that a fierce hope burns through every page of Vanished.  Wil Hylton has given us a superb book."—Ben Fountain, author of Billy Lynn's Long Half-Time Walk

"Spellbinding, moving, and masterfully researched, Vanished is at once a first-rate mystery and an ode to the timelessness of a loved one's memories. In writing it, Wil Hylton has done more than tell a beautiful story; he has spoken, as his heroes do, to one of man's noblest instincts, that no one should be left behind." —Robert Kurson, author of Shadow Divers

"A beautifully reported tale sprawling from Texas to the South Pacific. Hylton writes about fathers and sons, what is lost forever, and what can be found after all hope is gone. Vanished is a crucial book for anyone who cares about the cost of war." —Stephen Rodrick, author of The Magical Stranger
 
"A great read. Wil Hylton documents America's noblest policy in riveting narrative detail." —Stephen Hunter, Pultizer Prize-winning author of The Third Bullet
 
"This is an astonishing, kaleidoscopic book—part mystery, thriller, and ghost story that happens to be true. I read it with goose bumps, convinced that Vanished will take its place among the classics of World War II literature. Wil Hylton is a storyteller extraordinaire. We owe him a huge debt of gratitude for honoring the fallen with such clear-eyed, bighearted power here."—Michael Paterniti, author of Driving Mr. Albert
 
"A breathtaking work of literary journalism and a dazzling debut. Vanished unfolds like a cinematic mystery while exploring the eternal questions of war, love, and loss. Hylton is a master storyteller."—Philipp Meyer, author of The Son
 
"One of the best journalists working today."—John Jeremiah Sullivan, author of Pulphead

"Bring[s] to life the exploits of a team of modern-day sleuths hell-bent on tracking down the remains of World War II MIAs from the Pacific Ocean theatre...Gives poignant insights into the families of the missing men."—BookPage

"Hylton has produced a book that is alternately exciting and moving."—The Daily Beast

"A gripping and moving tale of America's relationship with the fallen solider."—Newsweek

"Superb... Hylton has written a book that resonates on many levels. It brims with the great gifts of the human spirit — love and loss and longing, courage and tenacity and strength in the face of tragedy. It is a book whose virtues grab hold and won't let go until you finish the final page. And even then, you're not quite ready to put it down."—Dallas News

"An exceptional writer... the hidden ties that bind his characters seem as clear and moving and inevitable as the story about war and loss and recovery that he's telling."—Esquire

"Forces us to acknowledge that 'the lingering pain from WWII is as potent as any other war' — something we are apt to forget due to its 'good war' aura."—The Wall Street Journal

"Each narrative builds to a potent climax — one describing the airmen's final, straight-out-of-war-movie battle, the other detailing the awe-inspiring discovery."—Men's Journal

"Reads like a lit candle, casting light in hopes of finding something lost, but also vigil-like, meant to remember as much as to reveal."—Politico

"A remarkable achievement. Hylton adds humanity in abundance by telling the story of the search through Pat Scannon, a doctor and founder of a biotech company who has devoted years of his lifeand many resources to the effort to find the men who went down with the B-24."—The Seattle Times

"Hylton seamlessly fuses narrative, character, and historical detail. Moving yet admirably unsentimental, this is a superb account of war and its haunting aftermath."—Kansas City Star

"For readers interested in the mysteries of the war, this book will grab them by the scruff of the neck and hold them spellbound from beginning to end."—New York Journal of Books
 
"Hylton proves himself a major American writer. He has done what every war story since The Iliad has attempted:In telling the story of the ghosts he first felt on the barge in the cerulean-blue Pacific, he has brought some small bit of peace to the long aftermath of war."—City Paper
 
"Hylton writes with poetic flair about the beauty of the islands, the terrible conditions on the ground and in the air, and the hard work of private experts such as anthropologist Eric Emery and others in the last decades, as they searched for the missing aircraft."—Library Journal
 
"Hylton succeeds in gracefully addressing the perennial literary theme of memory and its connection to both personal and collective loss. This relationship is Vanished's burning center."—Kirkus
 
"As riveting as it is well-researched."—Free Lance-Star