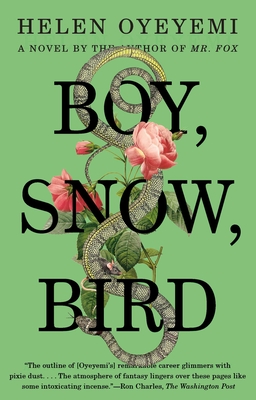 Boy, Snow, Bird
A Novel
Paperback

* Individual store prices may vary.
Other Editions of This Title:
Digital Audiobook (3/5/2014)
Digital Audiobook (9/3/2014)
Hardcover (3/6/2014)
March 2014 Indie Next List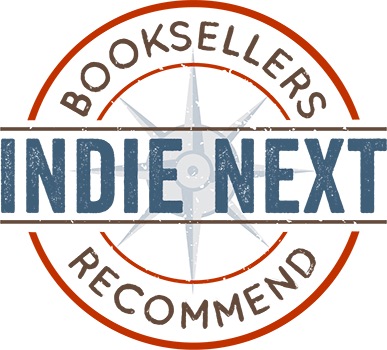 "In 1953, Boy Novak runs away from her home on the Lower East Side of New York and ends up in a small town in Massachusetts. She marries Arturo Whitman, a widower with an adored daughter named Snow, and the three live happily until the birth of Bird, whose dark skin exposes the Whitmans as African-Americans passing for white. Oyeyemi is a stunning talent who examines the disparity in how we perceive ourselves and how we allow others to perceive us. Boy, Snow, Bird is a bewitching and beguiling tale with unforgettable characters."
— Amanda Hurley, Inkwood Books, Tampa, FL
View the List
Description
As seen on the cover of the New York Times Book Review, where it was described as "gloriously unsettling… evoking Toni Morrison, Haruki Murakami, Angela Carter, Edgar Allan Poe, Gabriel García Márquez, Chris Abani and even Emily Dickinson," and already one of the year's most widely acclaimed novels:

"Helen Oyeyemi has fully transformed from a literary prodigy into a powerful, distinctive storyteller…Transfixing and surprising."—Entertainment Weekly (Grade: A)

"I don't care what the magic mirror says; Oyeyemi is the cleverest in the land…daring and unnerving… Under Oyeyemi's spell, the fairy-tale conceit makes a brilliant setting in which to explore the alchemy of racism, the weird ways in which identity can be transmuted in an instant — from beauty to beast or vice versa." – Ron Charles, The Washington Post

From the prizewinning author of What Is Not Yours Is Not Yours, Gingerbread, and Peaces comes a brilliant recasting of the Snow White fairy tale as a story of family secrets, race, beauty, and vanity.

In the winter of 1953, Boy Novak arrives by chance in a small town in Massachusetts looking, she believes, for beauty—the opposite of the life she's left behind in New York. She marries Arturo Whitman, a local widower, and becomes stepmother to his winsome daughter, Snow.

A wicked stepmother is a creature Boy never imagined she'd become, but elements of the familiar tale of aesthetic obsession begin to play themselves out when the birth of Boy's daughter, Bird, who is dark-skinned, exposes the Whitmans as light-skinned African-Americans passing for white. And even as Boy, Snow, and Bird are divided, their estrangement is complicated by an insistent curiosity about one another. In seeking an understanding that is separate from the image each presents to the world, Boy, Snow, and Bird confront the tyranny of the mirror to ask how much power surfaces really hold. 

Dazzlingly inventive and powerfully moving, Boy, Snow, Bird is an astonishing and enchanting novel. With breathtaking feats of imagination, Helen Oyeyemi confirms her place as one of the most original and dynamic literary voices of our time.
Praise For Boy, Snow, Bird: A Novel…
"Gloriously unsettling…the greatest joy of reading Oyeyemi will always be style: jagged and capricious at moments, lush and rippled at others, always singular, like the voice-over of a fever dream."
—The New York Times Book Review 

"With her fifth novel, 29-year-old Helen Oyeyemi has fully transformed from a literary prodigy into a powerful, distinctive storyteller…[Boy, Snow, Bird is] transfixing and surprising."
—Entertainment Weekly

"The outline of [Oyeyemi's] remarkable career glimmers with pixie dust... Her latest novel, Boy, Snow, Bird, continues on this bewitching path…the atmosphere of fantasy lingers over these pages like some intoxicating incense….Under Oyeyemi's spell, the fairy-tale conceit makes a brilliant setting in which to explore the alchemy of racism, the weird ways in which identity can be transmuted in an instant — from beauty to beast or vice versa."
—Ron Charles, The Washington Post  

"By transforming 'Snow White' into a tale that hinges on race and cultural ideas about beauty — the danger of mirrors indeed — Oyeyemi finds a new, raw power in the classic. In her hands, the story is about secrets and lies, mothers and daughters, lost sisters and the impossibility of seeing oneself or being seen in a brutally racist world… [Oyeyemi] elegantly and inventively turns a classic fairy tale inside out."
—Los Angeles Times 

"Oyeyemi is something rare — a born novelist, who gets better every book. Boy, Snow, Bird is an enchanting retelling of Snow White that mixes questions of beauty and vanity with issues of race."
—Cosmopolitan

"[Oyeyemi] is the literary heir of the late, great Angela Carter, a writer whose fiction glides from swirling archetype and folklore to the wised-up observations of a thoroughly modern womanhood."
—Laura Miller, Salon

"This imaginative novel explores identity, race and family, arguing in brilliant language that black, white, good, evil, beauty and monstrosity are different sides of a single, awesome truth."
—People 

"Superbly inventive…examines the thorniness of race and the poisonous ways in which vanity and envy can permeate and distort perception."
—O, The Oprah Magazine

"[Boy, Snow, Bird] explores powerful themes, such as self-perception, race relations, and the role appearance plays in relationships."
—Real Simple 

"Like Salman Rushdie and Angela Carter in the '80s, and Jeanette Winterson in the '90s, Oyeyemi has taken a page from Lewis Carroll's "Alice in Wonderland" and inverted it, turning the malevolence of a reflecting gaze upon itself, and making it, possibly, amazingly, a positive thing. This — more than her narrative special effects — is the extraordinary feat of Boy, Snow, Bird. In her first four books, Oyeyemi wrote with the same chilly precision as Patricia Highsmith. The performance was mesmerizing, sinister, and creepy. With this book she proves an even great ability: she can thaw a heart."
—John Freeman, Boston Globe

"Like Hitchcock, Oyeyemi is interested not merely in what happens when you attempt to pass for someone else, but in the porous boundaries between one self and another… [Boy, Snow, Bird is] an intriguing, sinuously attractive book."
—The Guardian 

"[A] rare contemporary novel that's not afraid to confront race. It's also the rare novel that isn't heavy-handed or humorless while doing it… I wouldn't be surprised if it's remembered as one of the great passing narratives, one that stands proudly along Nella Larsen's Passing and Charles W. Chesnutt's The Marrow of Tradition."
—Grantland

"Riveting, brilliant and emotionally rich…with fully realized characters, startling images, original observations and revelatory truths, this masterpiece engages the reader's heart and mind as it captures both the complexities of racial and gender identity in the 20th century and the more intimate complexities of love in all its guises."
—Kirkus Reviews (starred review)

"Oyeyemi wields her words with economy and grace, and she rounds out her story with an inventive plot and memorable characters."
—Publishers Weekly (starred review)

"This novel is some kind of wonderful."
—Ebony.com

"Potent and vividly written…Oyeyemi is a wizard with metaphor…you haven't got a pulse if you're not shocked by the reveal at the end."
—NOW Magazine

"Defies classification…Oyeyemi isn't just pulling the rug out from under our feet, playing with our assumptions about how people look—she's holding a mirror up to our memories of fairy tales and of history...Stunning and enchanting."
—Slate 

"Helen Oyeyemi is a freaking genius. Her books are so bizarre and brilliant… Write this one down somewhere you'll remember – like your forehead – because you don't want to miss it."
—Bookriot

"Incandescent…stunning…utterly enchanting."
—A.V. Club

"This is the novel that will get everybody to agree that Helen Oyeyemi is operating on another level, if they haven't admitted that already. Bending and twisting fairy tales, Oyeyemi is capable of a sort of magic that will leave you gasping for breath."
—Flavorwire 

"Oyeyemi's [voice is] startlingly distinctive yet always undulating…[Boy, Snow, Bird is] a fresh, memorable tale."
—The Huffington Post

"Both exquisitely beautiful and strange… Oyeyemi casts a powerful light on the absurdities accompanying the history of race in America and the Western world, while taking us to the landscape of Grimm's Fairy Tales. She brilliantly raises the questions of what identifies us racially: Is it our color? Our genes? Our history? Our culture?...It is a powerful examination of the way we see others and the way others see us. And therein lies the beauty of Oyeyemi's tale; we all are not, as Boy, Snow, Bird convinces us, what we appear to be, even to ourselves."
—Dallas Morning News 

"Boy, Snow, Bird is Helen Oyeyemi's fifth novel, and it just might be her finest. It's certainly her most readily accessible…. How [her characters] try and tragically fail to relate to one another proves particularly powerful, as exemplified by the perversely gratifying last act…I couldn't have stopped reading at this point if I'd wanted to.… a beautiful book."
—Tor.com
Riverhead Books, 9781594633409, 336pp.
Publication Date: March 3, 2015
About the Author
Helen Oyeyemi is the author of five novels, most recently White Is for Witching, which won a 2010 Somerset Maugham Award, Mr. Fox, which won a 2012 Hurston/Wright Legacy Award, and Boy, Snow, Bird. In 2013, she was named one of Granta's Best Young British Novelists. She lives in Prague.