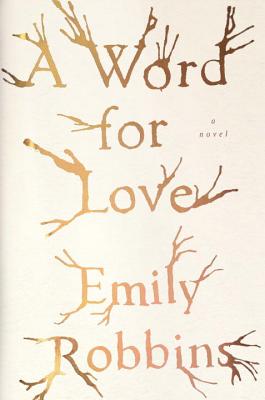 A Word for Love
A Novel
Hardcover

* Individual store prices may vary.
Other Editions of This Title:
Digital Audiobook (1/16/2017)
Paperback (1/16/2018)
Hardcover, Large Print (4/5/2017)
Description
"A paean to unabashed, unbridled love."  --Khaled Hosseini, New York Times-bestselling author of The Kite Runner

A mesmerizing debut set in Syria on the cusp of the unrest, A Word for Love is the spare and exquisitely told story of a young American woman transformed by language, risk, war, and a startling new understanding of love.


It is said there are ninety-nine Arabic words for love. Bea, an American exchange student, has learned them all: in search of deep feeling, she travels to a Middle Eastern country known to hold the "The Astonishing Text," an ancient, original manuscript of a famous Arabic love story that is said to move its best readers to tears. But once in this foreign country, Bea finds that instead of intensely reading Arabic she is entwined in her host family's complicated lives--as they lock the doors, and whisper anxiously about impending revolution. And suddenly, instead of the ancient love story she sought, it is her daily witness of a contemporary Romeo and Juliet-like romance--between a housemaid and policeman of different cultural and political backgrounds--that astonishes her, changes her, and makes her weep. But as the country drifts toward explosive unrest, Bea wonders how many secrets she can keep, and how long she can fight for a romance that does not belong to her. Ultimately, in a striking twist, Bea's own story begins to mirror that of "The Astonishing Text" that drew her there in the first place--not in the role of one of the lovers, as she might once have imagined, but as the character who lives to tell the story long after the lovers have gone.

With melodic meditation on culture, language, and familial devotion. Robbins delivers a powerful novel that questions what it means to love from afar, to be an outsider within a love story, and to take someone else's passion and cradle it until it becomes your own.
Praise For A Word for Love: A Novel…
"Robbins' melodic novel is story of war, family, language, but above all, a paean to unabashed, unbridled love. Told in quiet but elegant prose, each thump of this melodic novel's heart (and what an enormous, rousing heart it is) attests to the timeless and life-giving power of love."  –Khaled Hosseini, New York Times-bestselling author of The Kite Runner 

"A stunning first novel on love, loss and language." –The Chicago Tribune

"A beautifully crafted story…Her poetic style plunges the reader into the scene, her tone reminiscent of Camus…A Word for Love made this reader cry from feeling the transformative, redemptive power of fiction. This profoundly satisfying novel ventures to the very heart of romance and its literary origins in the seventh-century lyric poetry of the Arabian desert." –Washington Independent Review of Books
 
"Emily Robbins has written a lyrical story about love in nearly all of its manifestations." –New York Journal of Books
 
"[An] extraordinary debut." —Bustle

"Deeply affecting … Here, Syria is more than a war-torn nation—it's a site of longing, love, and intellectual rigor." --Hazlitt 

"The shiny gold cover and title caught my eye, but I stayed for the premise. A college student travels to the Middle East to study a famed text of doomed love. Her fascination with language may be what drew her to the country, but it's the political turmoil and the people she meets that really serves to educate her." –BookRiot 

"With lyrical precision and sharp psychology, A Word for Love asks us to consider the ways one household might become a world, one love might become a universe." –Rebecca Makkai, author of Music for Wartime

"Transforms the most impossibly tangled and de-humanizing aspects of the world we live in now into prose so clear and clean you could drink it." –Kathryn Davis, author of Duplex and The Thin Place

"A Word for Love artfully tells a human story while keeping a mounting conflagration (in Syria and elsewhere) constantly in its frame.  Subtle, lapidary, powerful, the novel beautifully evokes the quiet of rooms and the turbulence outside, showing how an innocent evolves into a witness, and how much it costs her, and how much more it costs those she comes to love."  –Zachary Lazar, author of Sway

"Bea is a winning choice as a narrator, lending the story vulnerability and authenticity, especially because she is such an empathetic, and often helpless, spectator. With an impressive economy of words, Robbins, formerly a Fulbright Fellow in Syria, tells a story that proves that themes of love, loss, and freedom truly can transcend borders and time." –Booklist (starred review)

"Robbins weaves a story complete with exquisite sentences, including descriptions of the Syrian landscape . . .Bea's fascination with language and the unique characteristics of Arabic add delightful layers to the text. This is a rich, understated novel that offers an absorbing story full of longing, political intrigue, and the beauty found outside the familiar." –Publishers Weekly

"This debut serves as a meditation on the many meanings and forms of love, and how words and texts can be used both to love and to harm." –Library Journal

"A lyrical, bittersweet story that raises more questions than it answers, Robbins's debut explores the gaps in translation (both linguistic and cultural), the problems of divided loyalties, and many words for love . . .a luminous, bittersweet novel." –Shelf Awareness

Riverhead Books, 9781594633584, 304pp.
Publication Date: January 17, 2017
About the Author
Emily Robbins has lived and worked across the Middle East and North Africa. From 2007 to 2008, she was a Fulbright Fellow in Syria, where she studied religion and language with a women's mosque movement and lived with the family of a leading intellectual.  In 2016 she received a second Fulbright, to study in Jordan. She now lives in Oslo.
or
Not Currently Available for Direct Purchase