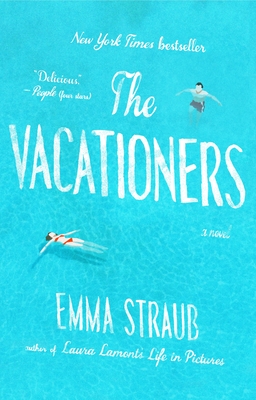 The Vacationers
A Novel
Paperback

* Individual store prices may vary.
Other Editions of This Title:
Digital Audiobook (5/28/2014)
Paperback, Large Print (6/9/2015)
Hardcover (5/29/2014)
June 2014 Indie Next List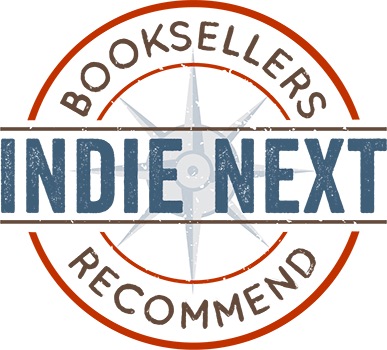 "Straub's latest is a smart, delicious read. Each perfectly crafted character reveals the anxieties, missteps, and misfortunes we all face as we journey through each phase of life. Using alternating voices, Straub expertly reveals the flawed dynamics among families, the affairs and untruths that pull us apart, and the bonds that keep us together. The Vacationers is one of those unforgettable books that make you laugh at yourself, reflect on past decisions, and hug those you love."
— Anderson McKean, Page & Palette, Fairhope, AL
View the List
Description
"Delicious . . . richly riveting . . . The Vacationers offers all the delights of a fluffy, read-it-with-sunglasses-on-the-beach read, made substantial by the exceptional wit, insight, intelligence and talents of its author."—People (four stars)

An irresistible, deftly observed novel from the New York Times-bestselling author of All Adults Here and This Time Tomorrow— about the secrets, joys, and jealousies that rise to the surface over the course of an American family's two-week stay in Mallorca.

For the Posts, a two-week trip to the Balearic island of Mallorca with their extended family and friends is a celebration: Franny and Jim are observing their thirty-fifth wedding anniversary, and their daughter, Sylvia, has graduated from high school. The sunlit island, its mountains and beaches, its tapas and tennis courts, also promise an escape from the tensions simmering at home in Manhattan. But all does not go according to plan: over the course of the vacation, secrets come to light, old and new humiliations are experienced, childhood rivalries resurface, and ancient wounds are exacerbated.

This is a story of the sides of ourselves that we choose to show and those we try to conceal, of the ways we tear each other down and build each other up again, and the bonds that ultimately hold us together. With wry humor and tremendous heart, Emma Straub delivers a richly satisfying story of a family in the midst of a maelstrom of change, emerging irrevocably altered yet whole.
Praise For The Vacationers: A Novel…
"Delicious . . . richly riveting . . . The Vacationers offers all the delights of a fluffy, read-it-with-sunglasses-on-the-beach read, made substantial by the exceptional wit, insight, intelligence and talents of its author."—People (four stars)

"Set down on the idyllic island of Majorca in the Mediterranean Sea, the Posts confront that universal complaint of vacationing families everywhere: There is nothing to do but get on one another's nerves. Still, that's plenty of activity for Straub to spin one beguiling scene after another, exposing spots of annoyance slathered with sunscreen. Much of the comedy springs from the tension between being required to have the best time in the world and wanting to stab someone with an ice pick. . . . In these pages — so funny, so wise and, yes, even so sweet — she's created the best feel-good story of the summer."—The Washington Post

"Emma Straub puts the fun back in dysfunction."—San Francisco Chronicle

"Those who love novels featuring sly humor, sun-drenched islands, and family drama will fall fast and hard for this one. A nearly perfect read, beach or otherwise."—O, The Oprah Magazine

"There's nothing more addictive than a darkly funny dysfunctional domestic drama. Straub's novel–set during a fraught family vacation in Mallorca–is pretty much the perfect beach read."—Entertainment Weekly

"For those unable to jet off to a Spanish island this summer, reading The Vacationers may be the next-best thing. . . . [A] gorgeously written novel  . . . When I turned the last page, I felt as I often do when a vacation is over: grateful for the trip and mourning its end."—The New York Times Book Review

"A psychologically astute comic novel. . . . Picturesque and filled with the solvable problems of the privileged, this is the kind of novel Franny or Sylvia might take on a trip to read poolside. It's good company."—The Boston Globe

"Emma Straub's bustling new novel is about a New York family's two-week idyll in a house on the Spanish island of Mallorca. It's also about a different kind of break: infidelity. . . . The story's women are so well drawn that they seem instantly familiar. . . . Witty."—The New York Times

"The Vacationers takes readers on an affecting, funny ride."—The Miami Herald

"Straub has a knack, reminiscent of Lorrie Moore, for writing beautiful prose about ordinary situations. . . . The Vacationers really is perfect summer reading: a beautifully written story that's neither too depressing nor too charming."—AV Club

"[A] warm, witty story"—Good Housekeeping

"Too compelling to leave your chaise lounge!"—In Style

"Full of Warmth and Wisdom . . . a frothy beach read."—NPR

"Irresistible novel about simmering family tensions."—Town and Country

"Funny, poignant, and beautifully observed."—Jojo Moyes, author of Me Before You, via Twitter

"I would read anything Emma Straub writes. She's a natural talent and a gorgeous and witty storyteller, who makes each sentence look not only easy, but perfectly real. I came to care so deeply about every single character in this great novel that I found myself unable to go to sleep at night until I was certain they had all landed safely. And they will linger with me, this richly imagined family, long into the future."—Elizabeth Gilbert
 
"Witty, big-hearted, and packed with wisdom, this novel is a breezy read that sneaks in its emotional wallops and leaves you smiling for days."—Maria Semple, author of Where'd You Go, Bernadette
 
"Charming and absorbing, this is a novel that demands to be read in long, satisfying gulps."—Maggie Shipstead, author of Seating Arrangements

"The Vacationers is a beautifully told story that walks the tightrope of family angst and connection with hilarity and truth. Get ready for the Post family drama, where the near empty nest collides with the dreams of the new generation. Emma Straub's writing is deft, clear and wise in ways that will surprise and delight you. It's a beyond the beach read. It's Ms. Straub at her dazzling best."—Adriana Trigiani, author of The Shoemaker's Wife

"Expertly observed…offers such psychologically astute portrayals of the characters that it is hard not to feel fondly towards even their least appealing quirks. It's a delightful, breezy read in every way but one—it's a vacation that's hard to leave behind."—Elle 

"Did Emma Straub just get a little John Cheever-esque with her latest novel? Take the WASPy family on vacation, with all their little underlying issues coming to the surface, combined with Straub's witty and colorful writing, and The Vacationers is the type of book just about anybody can read and enjoy. We guarantee this will be on every single list of summer beach reads come next month. Just you watch."—Flavorwire

"Funny and tender . . . the perfect lighthearted beach read."—Pop Sugar 

"In The Vacationers, Emma Straub, a master observer of human emotion, once again dazzles her readers with this richly imagined travelogue, a fun, witty story about family relationships—their evolution and strength. With its lush, scenic setting and its exciting cast of characters, The Vacationers is certain to be your newest beach accessory."—Bustle 

"Few writers can infuse a sentence with as much wit as Straub can. . . . A near-perfect high-brow summer novel."—Grantland  

"Emma Straub's second novel is funny and yet also surprisingly substantial."—Christian Science Monitor 

"Sharply observed and funny, Straub's domestic-drama-goes-abroad is a delightful study of the complexities of family and love, and the many distractions from both."—Booklist (starred review)

"A novel that is both a lot of fun to read and has plenty of insight into the marital bond and the human condition."—Kirkus Reviews (starred review)

"The pacing is quick but satisfying and the characters themselves feel genuinely complex, interesting, and knowledgeable. . . . A pleasant, readable journey."—Publishers Weekly

"Straub's characters are suffused with humor and humanity, their relationships every bit as fragile and flawed–but also resilient–as we know to be true of real life…This novel is an utter delight and the perfect read for a sunny afternoon. It rings with truth and shines with the confidence of a writer hitting her stride."—BookRiot 

"Straub has created long lost friends through whom she explores the ways in which love cuts us and prompts us to grow throughout our lives."—Bloggers Recommend 
 
Riverhead Books, 9781594633881, 320pp.
Publication Date: June 2, 2015
About the Author
Emma Straub is the New York Times‒bestselling author of Modern Lovers, The Vacationers, Laura Lamont's Life in Pictures, and the short story collection Other People We Married. Straub's work has been published in fifteen countries. She and her husband co-own Books Are Magic, an independent bookstore in Brooklyn.