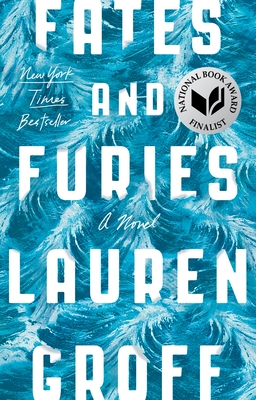 Fates and Furies
A Novel
Paperback

* Individual store prices may vary.
Other Editions of This Title:
Digital Audiobook (9/14/2015)
CD-Audio (9/15/2015)
Hardcover (9/15/2015)
October 2015 Indie Next List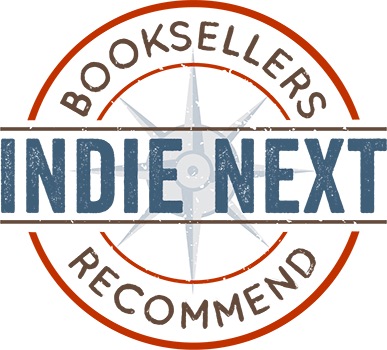 "Fates and Furies is an engrossing and complex novel about a seemingly perfect marriage of beautiful people, told in two parts. The first is a gentle introduction to Lotto and Mathilde, their marriage, and their friends and family; the second, a violent storm to wash away all you thought you knew. Groff crafts amazing, shocking sentences and brilliantly reveals the lies and deceit hiding behind the perfect facade. It's a book you will finish too quickly and then want to tell your friends about. Very highly recommended."
— Tarah Jennings (W), Mitzi's Main Street Books, Rapid City, SD
View the List
Description
A FINALIST FOR THE NATIONAL BOOK AWARD

NEW YORK TIMES BESTSELLER

NAMED A BEST BOOK OF THE YEAR BY: THE WASHINGTON POST, NPR, TIME, THE SEATTLE TIMES, MINNEAPOLIS STAR-TRIBUNE, SLATE, LIBRARY JOURNAL, KIRKUS, AND MANY MORE

"Lauren Groff is a writer of rare gifts, and Fates and Furies is an unabashedly ambitious novel that delivers – with comedy, tragedy, well-deployed erudition and unmistakable glimmers of brilliance throughout." —The New York Times Book Review (cover review)

From the award-winning, New York Times-bestselling author of The Monsters of Templeton, Arcadia, Florida and Matrix, an exhilarating novel about marriage, creativity, art, and perception. 

Fates and Furies is a literary masterpiece that defies expectation. A dazzling examination of a marriage, it is also a portrait of creative partnership written by one of the best writers of her generation. 

Every story has two sides. Every relationship has two perspectives. And sometimes, it turns out, the key to a great marriage is not its truths but its secrets. At the core of this rich, expansive, layered novel, Lauren Groff presents the story of one such marriage over the course of twenty-four years.

At age twenty-two, Lotto and Mathilde are tall, glamorous, madly in love, and destined for greatness. A decade later, their marriage is still the envy of their friends, but with an electric thrill we understand that things are even more complicated and remarkable than they have seemed. With stunning revelations and multiple threads, and in prose that is vibrantly alive and original, Groff delivers a deeply satisfying novel about love, art, creativity, and power that is unlike anything that has come before it. Profound, surprising, propulsive, and emotionally riveting, it stirs both the mind and the heart.
Praise For Fates and Furies: A Novel…
Praise for Fates and Furies: 

NPR MORNING EDITION BOOK CLUB PICK

"Lauren Groff is a writer of rare gifts, and Fates and Furies is an unabashedly ambitious novel that delivers – with comedy, tragedy, well-deployed erudition and unmistakable glimmers of brilliance throughout." —The New York Times Book Review (cover review)

"One of the pleasures of reading Ms. Groff is her sheer unpredictability: She can inject her narrator's voice at any time, turn a sentence into a small hurricane." —The New York Times

"Even from her impossibly high starting point, Lauren Groff just keeps getting better and better. Fates and Furies is a clear-the-ground triumph." —Ron Charles, The Washington Post
 
"Thrillingly good—precise, lyrical, rich, both worldly and epically transfiguring… Groff is an original writer, whose books are daringly nonconformist… The prose is not only beautiful and vigorously alert; it insists on its own heroic registration, and lifts this story of a modern marriage out of the mundane." —James Wood, The New Yorker

"Lauren Groff rips at the seams of an outwardly perfect marriage in her enchanting novel Fates and Furies." —Vanity Fair

"[Fates and Furies] is a stunning 360-degree view of a complex relationship… There's almost nothing that [Groff is] not interested in and her skill set is breathtaking…It's an incredibly ambitious work, she writes like her hands are on fire." —Richard Russo, NPR's Morning Edition

"We can't help but be fascinated by the possibility of what goes on behind closed doors—especially if there's a glam, madly-in-love couple on the other side. Meet Mathilde and Lotto. Groff's novel unfolds in a he said/she said gutting drama that you won't be able to resist." – Marie Claire

"Sentence by sentence, this novel, like [Groff's] others, is a thoroughbred. Measured by its narrative tricks, however, it is a Trojan horse. Groff's story of a marriage in which neither partner truly understands the other uses a sophisticated technique to tell its simple story, subverting our expectations with a two-voice counterpoint as meaningful as it is dazzling." —TIME

"[This] story is a storm you hope won't blow over: surprising, wild, with pockets of calm that build anticipation for the next squall… Groff scours her characters, laying them bare so questions of likability are moot. If, in the end, everyone is flawed, everyone also attains a kind of nobility." —O, The Oprah Magazine

"The book is a master class in best lines…It's that good. That beautiful. Occasionally, that stunning." —NPR.org

"The Florida author's third novel is billed as her most ambitious yet, filled with sex, rage and revenge." —The Wall Street Journal

"Elaborate, sensual...a writer whose books are too exotic and unusual to be missed."—The New York Times 

"Audacious and gorgeous …. The result is not only deliciously voyeuristic but also wise on the simultaneous comforts and indignities of romantic partnership." —LA Times

"[A] rich, tricky novel… Groff is a fantastically vivid writer… it's hard to stop reading." —Entertainment Weekly

"A recounting of a 25-year marriage looks way different when told from both sides of the bed." —Cosmopolitan

"A playful and riveting read that questions whether love can be true when it's wrapped in falsehoods." —People

"Renders majestic even the most familiar moments of everyday life… Groff's writing is striking and revelatory." —USA Today

"[Groff has the] ability to write dazzlingly about sexual matters." —Vogue

"A delirious, exhilarating and heartbreaking ride through the decades of one fable-like marriage ... The author demands the reader to participate, to engage deeply in order to take in all of the mysteries, flaws and triumphs of this one relationship. Read it, relish it and be sad when the ride is over." —San Francisco Chronicle
 
"Groff breaks the novel form open at the seams… What's different and remarkable about Groff's third novel can be summarized in two little words: the writing. Groff is a prose virtuoso, and in Fates and Furies she offers up her writerly gifts in all their glory." —The Chicago Tribune

"Groff's command of allusions, imagery, and the puzzle pieces of her characters and plot thrill. So do her words, phrases, and sentences, which bubble up like poetry." —The Boston Globe

"[Fates and Furies] is capacious, messy, and bold… Groff's hard, realist vision of marriage — not the fairy-tale voices of the fates that embroider it — gives her novel its considerable force." —LA Review of Books

"Groff's novel keenly probes the different ways that men's and women's creativity and human value are assessed." —The Guardian 

"Watching a relationship from its inception to its quiet demise is a perverse pleasure… . Lifting the curtain on the front of a perfect marriage and finding a messy pile of emotions heaped on infidelities is strangely satisfying; reading about the nasty bits in prose as elegant and cutting as Groff's is icing on the cake." —Gawker

"Groff's boldness pays off... the title evokes images of Greek mythology in all its vicious glory as Groff examines a marriage by dosing it with epic overtones and filling it with the sort of themes the gods themselves would appreciate: jealousy; betrayal; art; death; love; revenge." —Miami Herald

"For all the homage Groff pays to the comforting rituals comprising a marriage, her novel is also attuned to how little we'll ever know, even of those we know best. Fates and Furies will induce such reflection. Involving the bed you've made. The loved ones you've made it with. And whether you're living your life there or just sleeping it away." —Milwaukee Journal Sentinel

"Fates and Furies is wholly complex, dramatic, and riveting – an exploration of love, betrayal, perception, and the destructive power of secrets. Groff's novel's crackling energy makes it the perfect read for fall." —Buzzfeed 

"Each page contains sumptuous pieces of imagery.... Fates and Furies, too, begins as a fist, its secrets clenched in its grasp. Once it is pried open, the secrets release like a magician's doves." —Electric Literature

"With Fates and Furies Lauren Groff goes many levels below the surface of a marriage, into a place that is perhaps as hard to reach as it is to describe, but Groff, a bold and marvelous writer, is able to do both.  Because she's so vitally talented line for line and passage for passage, and because her ideas about the ways in which two people can live together and live inside each other, or fall away from each other, or betray each other, feel foundationally sound and true, Fates and Furies becomes a book to submit to, and be knocked out by, as I certainly was." —Meg Wolitzer, New York Times-bestselling author of The Interestings

"Fates and Furies is a dazzling novel, its people and its prose wondrously alive from page one. At once intimate and sweeping, this is the story of a marriage as parallel myths— flaring with passion and betrayal, with redemption and retribution, with the sort of heart-breaking, head-slapping secrets that make you want to seek out someone else who's read it. Lauren Groff is a powerful and graceful writer, one of the best of her generation." —Jess Walter, New York Times-bestselling author of Beautiful Ruins
Riverhead Books, 9781594634482, 400pp.
Publication Date: September 13, 2016
About the Author
Lauren Groff is the New York Times bestselling author of three novels, The Monsters of Templeton, Arcadia, and Fates and Furies, and two short story collections, Florida and Delicate Edible Birds. She has won the PEN/O. Henry Award and The Story Prize, been a two-time finalist for the National Book Award and a finalist for the National Book Critics Circle Award. Her work has been featured in The New Yorker, along with several Best American Short Stories anthologies, and she was named one of Granta's 2017 Best Young American Novelists. She lives in Gainesville, Florida, with her husband and sons.