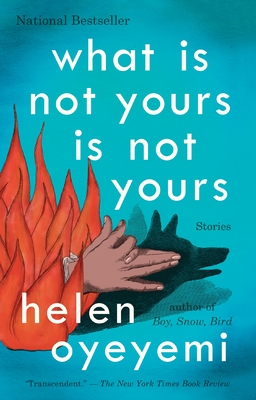 What Is Not Yours Is Not Yours
Paperback

* Individual store prices may vary.
Other Editions of This Title:
Digital Audiobook (3/7/2016)
Library Binding, Large Print (5/1/2016)
March 2016 Indie Next List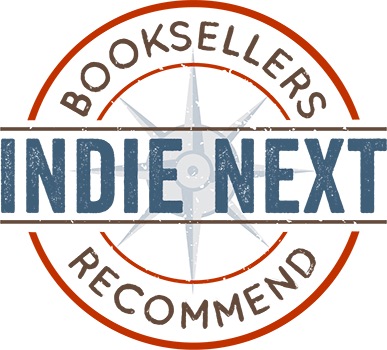 "There is magic in Helen Oyeyemi's writing. There is magic in the settings, which shift between the conventional and the fantastic as readers devotedly follow her characters down any path they please. There is magic in the tales themselves, as readers recognize a situation only to have it bloom into a flower they have never imagined before, full of beauty or of dread. And, most certainly, there is magic in such breathtaking prose and unimaginable characters. This is a captivating story collection, filled with both fairy tale whimsy and dark, complicated mystery. Highly recommended!"
— Luisa Smith, Book Passage, Corte Madera, CA
View the List
Description
"Transcendent." —The New York Times Book Review

"Flawless. . . another masterpiece from an author who seems incapable of writing anything that's less than brilliant." —NPR

From the award-winning author of Boy, Snow, Bird and Peaces comes an enchanting collection of intertwined stories.
 
Playful, ambitious, and exquisitely imagined, What Is Not Yours Is Not Yours is cleverly built around the idea of keys, literal and metaphorical. The key to a house, the key to a heart, the key to a secret—Oyeyemi's keys not only unlock elements of her characters' lives, they promise further labyrinths on the other side. In "Books and Roses" one special key opens a library, a garden, and clues to at least two lovers' fates. In "Is Your Blood as Red as This?" an unlikely key opens the heart of a student at a puppeteering school. "'Sorry' Doesn't Sweeten Her Tea" involves a "house of locks," where doors can be closed only with a key—with surprising, unobservable developments. And in "If a Book Is Locked There's Probably a Good Reason for That Don't You Think," a key keeps a mystical diary locked (for good reason).
 
Oyeyemi's tales span multiple times and landscapes as they tease boundaries between coexisting realities. Is a key a gate, a gift, or an invitation? What Is Not Yours Is Not Yours captivates as it explores the many possible answers.
Praise For What Is Not Yours Is Not Yours…
"Magical and show stopping." —Elle.com

"Oyeyemi so expertly melds the everyday, the fantastic and the eternal, we have to ask if the line between 'real' and 'unreal' is murkier than we imagined—or to what extent a line exists at all. . . The deeper one descends into the fabulist warrens of these stories, the more mystery and menace abound, and with each story I had the delightful and rare experience of being utterly surprised. . . Transcendent." —The New York Times Book Review

"It is, in a word, flawless. . . Oyeyemi seems to be incapable of writing anything that's not wholly original. . . Oyeyemi manages to make the story both realistic and fantastical, and the characters are rendered with grace and compassion. . . [What Is Not Yours Is Not Yours] is a lot of things: dreamy, spellbinding, and unlike just about anything you can imagine. It's a book that resists comparisons; Oyeyemi's talent is as unique as it is formidable." —NPR, Michael Schaub

"Oyeyemi's fictional world is scintillating and eccentric, an 'implosion of memory,' as one character puts it." –The New Yorker

"What Is Not Yours Is Not Yours. . . boasts ambitious stories written masterfully by an adventurous author, and is another example of Oyeyemi's skill at finding inspiration in the smallest and most ephemeral details." —Women in the World, in association with The New York Times

"An enchanting and beautifully crafted first collection of stories, linked by the recurrence of keys. . .  Oyeyemi's storytelling is without parallel." —BBC.com

"Oyeyemi infuses magic into the lives of contemporary characters." —TIME

"Dizzying, baffling, and beguiling. . . The stories in What Is Not Yours Is Not Yours are unruly in the best way, drawing on pre-modern modes of tale-telling (fairy tales, Boccaccio, The Arabian Nights) to show they've lost none of their power in the present." —New York Magazine, Vulture

"[Oyeyemi] again shows her ability to mesmerize and enchant." —The Washington Post

"Oyeyemi writes with mastery, sometimes keeping her prose sparse and declarative only to unleash a bounty of description and humor a sentence later." —Entertainment Weekly

"In this collection of short stories, there are many keys that unlock many things. . .  What links them all? You'll want to open and see." —Cosmopolitan

"These modern fairy tales from award-winning author Helen Oyeyemi…will unlock your imagination with stories of love, loss, and. . .  keys. . .  magical, feverish, spooky, and delightful." —Marie Claire

"The most inventive. . . story collection of the year." –O, The Oprah Magazine

"Inventive and free-ranging. . . Combining the fantastical and the ordinary to dreamlike effect, these tales are full of tenderness, humour and strange delights." –The Financial Times

"Summarizing Oyeyemi is like trying to tell a dream. . .  Casual and accessible at the sentence level, [these stories] are not so much experimental as deeply comfortable with the pre-narrative and proto-narrative impulses at the heart of storytelling." —The Chicago Tribune 
 
"A potent and playful collection." —The Boston Globe

"[U]napologetically odd—a goldmine for those who crave magical realism with surprising twists told through spectacular writing. . . Readers should take their time with each story, possibly rereading in order to glean as much of Oyeyemi's intent and meaning as possible."  —San Francisco Book Review
 
"These hauntingly enigmatic linked short stories attest to the author's reputation as a stylist of the first rank… Fasten your seatbelts for the ride…  'What Is Not Yours Is Not Yours' [is] a testament to her growing reputation as a contemporary master." —Minneapolis Star Tribune
 
"Spellbinding." —The Denver Post

"Flirting with the speculative, Oyeyemi weaves stories about living puppets and their puppet masters, old diaries not meant to be opened, ancient libraries, and secret gardens. It's hands-down my favorite book of the year thus far." —The Chicago Review of Books

"Think the god Hermes, that fleet-footed trickster, and perhaps you have Oyeyemi's style in a nutshell… Oyeyemi's infinitely nested stories seem an end in themselves, born of a limitless imagination." —Los Angeles Review of Books

"Breathtakingly bold and original." —Milwaukee Journal Sentinel

"Oyeyemi demonstrates her deftness with description, of finding beauty in bizarre places. . . being granted access to these inventive and ambitious stories is a bit like receiving a gift, one full of strange and private wonders." —Miami Herald

"Whether it's the one about the puppetry school or the mystical diary, these nine virtuosic stories promise to mix up your reading diet with deliciously weird, thought-provoking, and fearless fare." —Los Angeles Magazine

"Surprising, and satisfyingly so." —Dallas Morning News

"Short stories that lead readers on secret journeys without ever leaving home." –Pittsburgh Tribune Review

"Boldly original stories, often with fantastic elements." –The Milwaukee Journal Sentinel

"In every story, surprising and beautiful phrases fall carelessly from the author's pen. Which is a good reminder for aspiring writers: Trust that your imagination is infinite. Creativity is not like currency; spending it doesn't leave you with less. Thinking creatively inspires more creativity. Oyeyemi shows us what can be accomplished with absolute trust in the expansiveness of one's imagination. If you're feeling uncertain, just dip into What Is Not Yours Is Not Yours for the proof." –Washington Independent Review of Books

"A book that is sure to unlock the imagination of anyone who follows along."—Refinery29

"A downright addictive read." —Nylon

"There is no other fiction writer working in English, save Toni Morrison, whose books I look forward to more."  —Brooklyn Magazine

"Masterful."  —Slate

"Contains Oyeyemi's heady trademark combination of upside down fairy tale fantasy that is as emotionally resonant as it is inventive, and the excellent details from modern life that bring her stories firmly into some magical version of our own world." —Esquire

"A restless imagination harnessed to a smooth and propulsive prose style — Helen Oyeyemi's fiction is a juggernaut, and she brakes for no one." —Vulture

"Helen Oyeyemi is a literary genius, and it shows in this fantastic collection of short stories. . .  With characters that will welcome you, push you, and surprise you, Oyeyemi's writing takes you past your expectations." —Bustle

"Helen Oyeyemi has established herself as one of the premiere fabulists in the realm of the contemporary novel. . . [This collection] serves beauty and violence in equal measure, but is beholden to neither." —Flavorwire

"A revelation. . . the perfect story collection."  —Mashable

"Here is the delightful union of vivid language, compelling plot, resonant characters and profound meaning that we turn to literature to find." —The Root

"On the page [Oyeyemi] roars. . .  Oyeyemi leaves us spellbound and begging for more of her ingenious and utterly addictive prose." —Essence

"Helen Oyeyemi is a master at mixing magical elements with substantive topics." —Redbook

"Both charming and unsettling, Oyeyemi's stories will stay with you a long time."—Bust

"[A] word must be said about the prose itself: spectacular." —Electric Literature

"Stunning. . .  Highly imaginative and enchanting. . .  This collection is Oyeyemi at her best." —Buzzfeed

"Enchanting." —BookRiot
 
"These nine casually interlocking stories. . . overflow with the cerebral humor and fantastical plots that readers have come to expect from Oyeyemi." —Kirkus (starred)

"[Oyeyemi's] enthusiasm for a world where witches and phantoms coexist with psychiatrists and graduate students is infectious. What Is Not Yours Is Not Yours leaves readers with the captivating notion that behind every locked door lies additional mysteries." —BookPage
  
"Page after page of macabre wit and beautiful, lingering imagery. This is a book where a busking viszla and ironic prison selfies happily co-exist. . .  If these stories are mazes, they're ones where readers can be all too happy to find themselves lost." —Books and Whatnot
Riverhead Books, 9781594634642, 352pp.
Publication Date: March 7, 2017
About the Author
Helen Oyeyemi is the author of the story collection What Is Not Yours Is Not Yours along with five novels—most recently Boy, Snow, Bird, which was a finalist for the 2014 Los Angeles Times Book Prize. She received a 2010 Somerset Maugham Award and a 2012 Hurston/Wright Legacy Award. In 2013, she was named one of Granta's Best Young British Novelists.