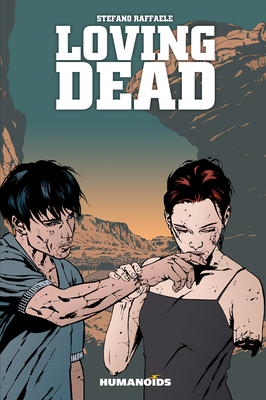 Loving Dead (Hardcover)
Humanoids, Inc., 9781594650765, 176pp.
Publication Date: February 26, 2014
* Individual store prices may vary.
Description
Alan was a simple carpenter until a freak accident ended his life. Now he is among the undead, in a world where 95% of the population are sentient zombies. While on the run from the many - both live and dead - violent factions dotting this post-apocalyptic landscape, Alan finds the girl of his dreams - the decaying, yet beautiful, Lynn. As their bodies rapidly disintegrate, Alan and Lynn make one last, desperate effort to live and love again by hunting down an experimental serum that might just save them. Stefano Raffaele ("Pandemonium," DC Comics' "Birds of Prey"), employs his signature macabre, yet gorgeous, style in this truly original horror tale: a zombie romance.