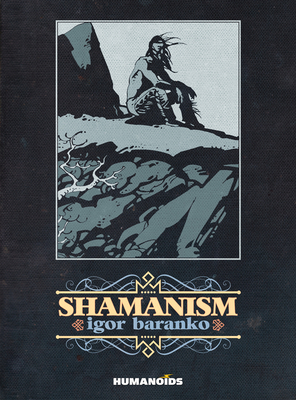 Shamanism (Hardcover)
Humanoids, Inc., 9781594650956, 148pp.
Publication Date: October 22, 2014
* Individual store prices may vary.
Description
Thanks to the North American tribe, the Paiutes, time has been danced backwards and history has been changed. In the world of the Second Attempt, the greedy pale-skinned European demons never invaded. But one day, a young Lakota warrior named Four-Winds begs the Paiutes to once again change the course of history, to prevent the death of the Pawnee princess he loves. The Paiutes accept, but this temporal upheaval will not be without cosmic repercussions. From award-winning Ukrainian author Igor Baranko, creator of the ground-breaking, and critically acclaimed, surrealist science- fiction graphic novel, "Jihad.