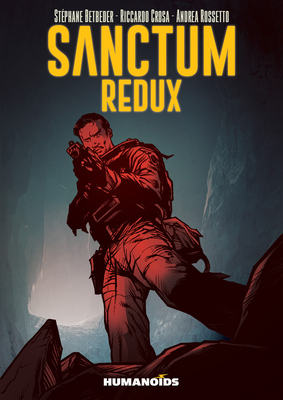 Sanctum Redux (Paperback)
Humanoids, Inc., 9781594651144, 628pp.
Publication Date: May 13, 2015
* Individual store prices may vary.
Description
On its maiden voyage, off the coast of Syria, the crew of the new super-submarine, USS Nebraska, receives a mysterious distress signal. At the bottom of the ocean cracks begin to show, and with a pair of maverick reporters on board, and a crew slowly losing their minds, they encounter an insidious and sinister force more terrifying they could possibly imagine. This bestselling Lovecraftian horror thriller "Sanctum" has been completely remastered by adding new characters, extra background storylines and unexpected plot twists. If "Sanctum" is the movie, then "Sanctum Redux" is the TV series. Bigger, deeper, darker, deadlier.