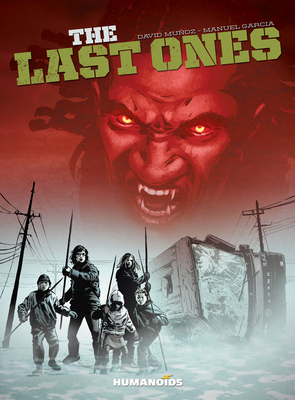 The Last Ones (Hardcover)
Humanoids, Inc., 9781594651199, 152pp.
Publication Date: July 29, 2015
* Individual store prices may vary.
Description
A cataclysm has transformed the Earth's atmosphere, blocking out all ultraviolet light, plunging it into a new ice age, and giving vampires free reign across the planet. With the human race threatened with extinction, two adults and a handful of children struggle to survive, hidden in the rubble of a ravaged Spanish city. Led by a mysterious savior who joins them, they embark on one last, desperate gamble to cross Europe in search of refuge, to where the last of humanity is gathered... Written by horror maestro David Munoz (Guillermo del Toro's "The Devil's Backbone," "Whispers in the Walls") and drawn by Manuel Garcia, this moving, yet brutal, tale of friendship and survival leaves bite marks on the neck and frostbite on the soul.