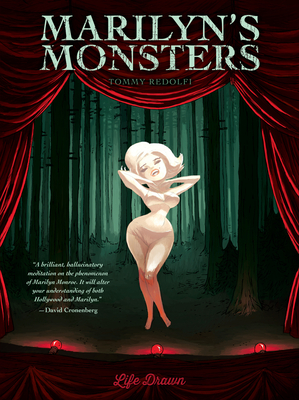 Marilyn's Monsters (Paperback)
Life Drawn, 9781594655357, 256pp.
Publication Date: September 18, 2018
* Individual store prices may vary.
Description
"A brilliant, hallucinatory meditation on the phenomenon of Marilyn Monroe. It will alter your understanding of both Hollywood and Marilyn."--DAVID CRONENBERG
The famous Hollywood Hills. A strange spooky forest filled with freaks and old trailers. This is where movie stars are born in this alternate world.
Determined to become one, shy Norma Jean Baker (Marilyn Monroe) comes to this ghost-town with hopes and dreams. She'll have to face all kinds of monsters to reach her ultimate goal.