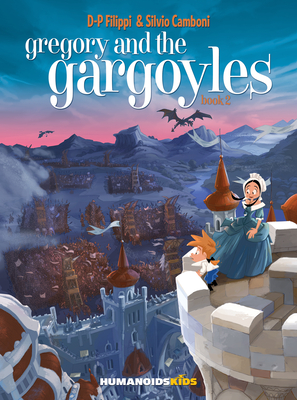 Gregory and the Gargoyles Book 2 (Hardcover)
Guardians of Time
Humanoids, Inc., 9781594655814, 104pp.
Publication Date: January 31, 2018
* Individual store prices may vary.
Description
Having discovered his magical abilities, Gregory is torn between his modern day family and life in the 17th century. Confused by his feelings for his fellow mage Edna and sensing that he's being manipulated on all sides, Gregory must use his medallion to master his spell-casting abilities and uncover the secret origin of the gargoyles The second all-ages volume in the Gargoyles fantasy trilogy.