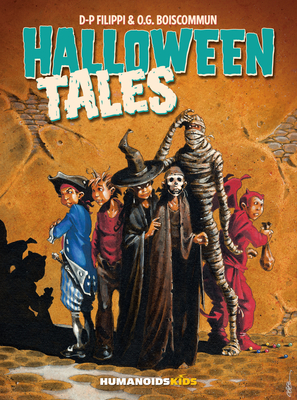 Halloween Tales (Hardcover)
Humanoids, Inc., 9781594656545, 160pp.
Publication Date: September 19, 2017
* Individual store prices may vary.
Description
In Halloween, immerse yourself in the great book of the night. And if, at a street corner, you meet a ghost, take a walk with him. You may just recognize him -- and if melancholy torments you -- he could be the one to make you smile again. Then, in The Book of Jack, braving a haunted house, young Jack discovers a mysterious book, a book that tells the story of his life. But what dark twists could others write into the blank pages that remain? Finally, in The Story of Joe, a solitary boy finds refuge with the creatures of the night. But consumed by his imagination, he loses touch with reality and undergoes a strange transformation... Follow these young characters in stories that span from the dusk of childhood to the dawn of adolescence, as they explore the darkness and light in us all.