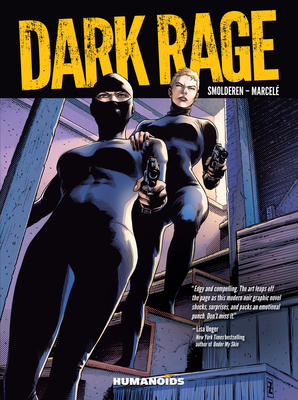 Dark Rage (Paperback)
Humanoids, Inc., 9781594656729, 152pp.
Publication Date: April 9, 2019
* Individual store prices may vary.
Description
Featured quotes from Lisa Unger, New York Times bestselling author, and Josh Olson, Oscar-nominated screenwriter of A History of Violence.
The merciless quest of two women to find the murderers who decimated their families and shattered their lives. A violent thriller inspired by real events.
Two young women lose their families in a grisly holdup. Heartbroken and vengeful, they decide to take matters into their own hands. Together they track down the murderers and make them pay (a high price) for the wreckage they left behind.
A violent and thrilling feminist tale, freely inspired by the affair of the mad killers of Walloon Brabant, which hit the Belgian crime chronicles of the early 1980s.
Cover art by Patrick Zircher.