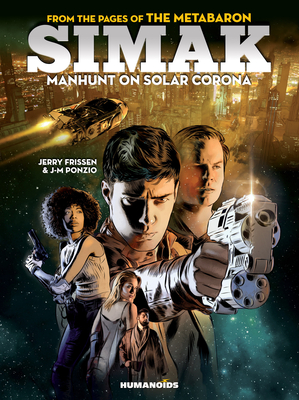 Simak (Hardcover)
Humanoids, Inc., 9781594658884, 120pp.
Publication Date: March 26, 2019
* Individual store prices may vary.
Description
A dark, sensual thriller from Jerry Frissen the author of The Metabaron, Sci-Fi crime noir at its best.
The Moon of Hesperia: Phoenix, a gifted but amnesiac policeman, witnesses the murder of his teammate. His investigation leads him to Solar Corona, the city-planet of all debauchery, where he crosses paths with the simaks, transhumans designed for prostitution who were supposed to have been eradicated as a result of repeated bugs. In the heart of this violent and corrupt universe, his thirst for justice will lead Phoenix on a trail to discover the simaks' origins.