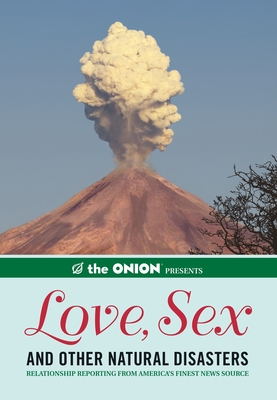 The Onion Presents: Love, Sex, and Other Natural Disasters: Relationship Reporting from America's Finest News Source (Paperback)
Love, Sex, and Other Natural Disasters: Relationship Reporting from America's Finest News Source
Quirk Books, 9781594745492, 144pp.
Publication Date: January 10, 2012
About the Author
"The Onion" is America's Finest News Source. It is the last bastion of unbiased, reliable, and definitive news in a world dominated by superficiality, mediocrity, and non-"Onion" news outlets. Since its founding back in 1988, "The Onion" has expanded into an omnipotent news empire reaching millions of fans through print, broadcast, radio, online, and mobile outlets. Today, "The Onion "misinforms more than 1.5 million readers in print and 7.5 million online each month.
Advertisement