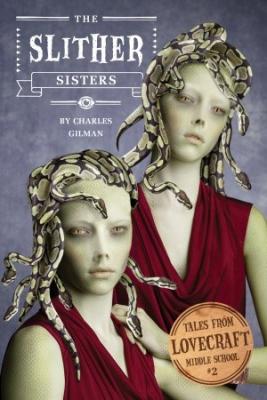 Tales from Lovecraft Middle School #2 (Hardcover)
The Slither Sisters
Quirk Books, 9781594745935, 160pp.
Publication Date: January 15, 2013
Other Editions of This Title:
Digital Audiobook (1/28/2013)
Digital Audiobook (1/28/2013)
Hardcover (9/25/2012)
Compact Disc (5/14/2013)
* Individual store prices may vary.
Fall '12 Kids List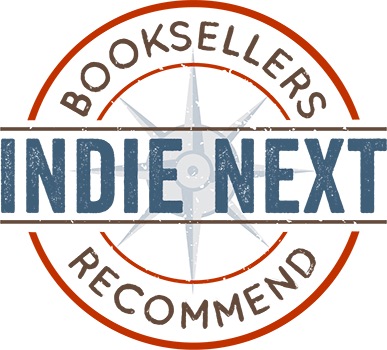 "Even though a brand-new, state-of-the-art facility, Robert Arthur would trade Lovecraft Middle School for his old friends at his old school. That is, until he discovers a furry brown head with black eyes in his backpack -- make that two heads that share the same torso, feet, and tail -- that purrs like a baby kitten, but is definitely a rat! Why does a state-of-the-art building have rats leaping out of brand-new lockers, students disappearing and reappearing, and a new science teacher who enjoys hamsters for lunch? Spooky iIllustrations and a unique book cover add to the horror of the strange world of Lovecraft Middle School, and no self-respecting kid would want to miss enrolling in this exciting series."
— Karen Briggs, Great Northern Books and Hobbies, Oscoda, MI
View the List
Description
"Two-headed monsters, giant tentacles, angry demons – Lovecraft Middle School is great creepy fun!"
–Ransom Riggs, author of Miss Peregrine's Home for Peculiar Children
 
This second novel in the Tales from Lovecraft Middle School series begins right where Professor Gargoyle ended.  Seventh-grader Robert Arthur has discovered that two of his classmates are actually sinister snake-women in disguise. Even worse, his new middle school is full of "gates" to a terrifying alternate dimension – a haunted mansion full of strange spirits and monstrous beasts.  For Robert to protect his teachers and classmates, he'll need to return to this haunted dimension with his best friends Glenn and Karina.   Can they uncover the secrets of Lovecraft Middle School before it's too late?
 
The Slither Sisters features more bizarre beasts, more strange mysteries, and more adventure.  It's perfect for readers ages 10 and up. Best of all, the cover features a state-of-the-art "morphing" photo portrait – so you can personally witness the sisters transforming into their slithering alter egos.  You won't believe your eyes!
About the Author
Charles Gilman is an alias of Jason Rekulak, an editor who lives in Philadelphia with his wife and children. When he's not dreaming up new tales of Lovecraft Middle School, he's biking along the fetid banks of the Schuylkill River, in search of two-headed rats and other horrific beasts.
Praise For Tales from Lovecraft Middle School #2: The Slither Sisters…
"This fast-paced, humorous tale will appeal to fans of horror along the lines of R. L. Stine."—Brenda Kahn, School Library Journal
 
"Fast, fun, and adequately disgusting."—Daniel Kraus, Booklist
 
"[Slither Sisters is] another slightly creepy, often funny read... [that is] worth a look for fans of Spiderwickand the ever-living Goosebumps."—Kirkus Reviews
 
"If you like Monster High or Harry Potter, you will really like this book."—Sacramento Book Review 
 
"These books are hilarious and gross and charming and bizarre and, basically, totally entertaining."—Ben H. Winters, author The Mystery of the Everything and The Secret Life of Ms. Finkleman, a Bank Street Best Book of 2011 and an Edgar Award nominee
 
Praise for Tales from Lovecraft Middle School #1: Professor Gargoyle
"Two-headed monsters, giant tentacles, angry demons – Lovecraft Middle School is great creepy fun!"—Ransom Riggs, author of Miss Peregrine's Home for Peculiar Children
 
"Gilman's debut and series kick-off is great fun for fans of light horror. The changing image on the cover will snag interest, and the spookily realistic black-and-white illustrations throughout complete this slick, scary, funny package. [There are] delectable hints of age-appropriate, Lovecraftian otherness...with none of the purple prose."—Kirkus Reviews
 
"This first entry in a series is a fun read...The mysteries of Lovecraft offer plenty of excitement, and reluctant readers will likely stick around to see just how this story ends."—School Library Journal
 
"Fans of Goosebumps and other lightly creepy fare will look forward to spending more time with a series that even manages to find the dark side of recycling."—Publishers Weekly
 
"Middle school memories won't be the same once you jump into Charles Gilman's Tales From Lovecraft Middle School series."—Florida Times-Union

"Tales from Lovecraft Middle School is perfect for younger paranormal fans and a great way to have a good time that scares you just enough to keep the pages turning."—BookSlut
 
"Professor Gargoyle has all the hints and trappings of H.P.'s world, with a slight bit of danger, a good dosage of strange and peculiar monsters, and a great setting! We've all had a weird teacher during our years in school, so every young reader can totally identify with the first book in the series ... [And] the lenticular covers are amazing! ... I cannot imagine any kid walking by these books in the store or library and not picking it up for a closer look!"—Wired.com's GeekDad
 
"[Tales from Lovecraft Middle School] is highly entertaining."—Horror News

"The lenticular covers alone makes the Tales from Lovecraft Middle School books worth buying.  But the books are really good, too."—Super Punch

"Ideal for middle schoolers or older, it's an action-packed paranormal treat, with lots of weird, unexplainable happenings."—Lansing State Journal

"These books are hilarious and gross and charming and bizarre and, basically, totally entertaining."—Ben H. Winters, author The Mystery of the Everything and The Secret Life of Ms. Finkleman, a Bank Street Best Book of 2011 and an Edgar Award nominee
 
"Author Charles Gilman spins a web that draws in the reader with plot twists that are occasionally jarring and alarming."—Montreal Gazette
 
"If you liked Quirk's earlier publication, Miss Peregrine's Home for Peculiar Children (and who didn't?), you'll gobble this one up. Or down. Whichever way a gobble goes."—Asbury Park Press blog
 
"Spooky illustrations and a unique book cover add to the horror of the strange world of Lovecraft Middle School, and no self-respecting kid would want to miss enrolling in this exciting series."—Karen Briggs, Great Northern Books & Hobbies, Oscoda, MI