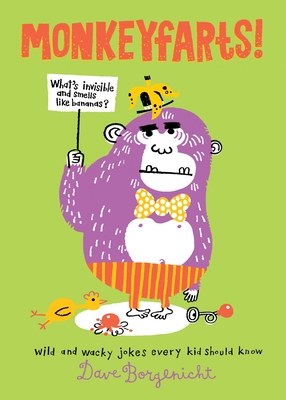 Monkeyfarts! (Hardcover)
Wacky Jokes Every Kid Should Know
Quirk Books, 9781594746055, 96pp.
Publication Date: September 18, 2012
* Individual store prices may vary.
Description
From classic favorites to zany newcomers, Monkeyfarts! is packed to bursing with wild and wacky jokes about monsters, pirates, polar bears, super-heroes, hot dogs, Harry Potter, Vikings, elephants, vampires, and more. With hilarious jokes and bold illustrations, it's the only joke book you'll ever need. Who doesn't love Monkeyfarts!?
About the Author
David Borgenicht is the founder of Quirk Books and the creator and coauthor of all the books in the Worst-Case Scenario series. He lives with his family in Philadelphia.