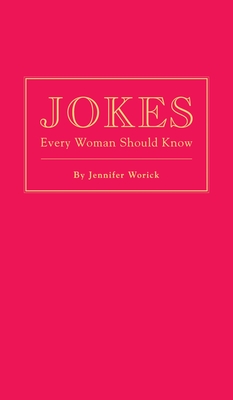 Jokes Every Woman Should Know (Stuff You Should Know #11) (Hardcover)
Quirk Books, 9781594746185, 144pp.
Publication Date: March 26, 2013
* Individual store prices may vary.
Description
This indispensable collection of jokes and quotes by and for funny ladies makes a great gift.
 
This pocket-sized volume contains dozens of hilarious jokes that'll make any women grin—or groan. Plus the ten worst pick-up lines, tips for delivering jokes, quotations from famous female comedians, a section of jokes for kids, and much, much more, including:
 
·      The One about the Sneezing Virgin
·      The One about the Blind Man in the Nudist Colony
·      The One about the Tequila Diet
·      The One about the Buddhist in the Pizza Parlor
·      And more!
About the Author
Jennifer Worick is the New York Times best-selling author of more than 25 books. She is also a publishing consultant and public speaker. Reader's Digest named her one of the four funniest bloggers in America.