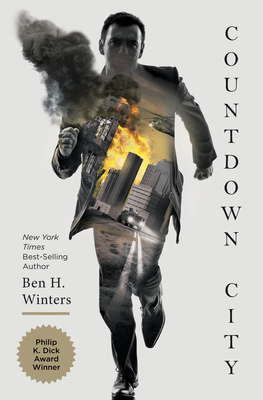 Countdown City
The Last Policeman Book II (The Last Policeman Trilogy #2)
Paperback

* Individual store prices may vary.
Other Editions of This Title:
Digital Audiobook (7/15/2013)
MP3 CD (7/1/2014)
Compact Disc (7/1/2014)
August 2013 Indie Next List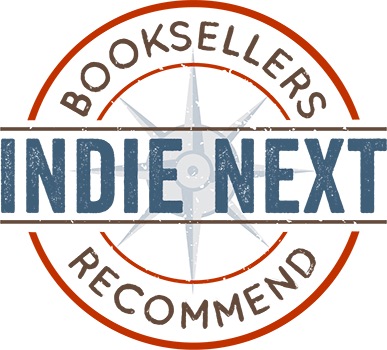 "The second book in The Last Policeman trilogy, Countdown City turns darker as the destruction of the world gets closer. Life has come to a halt as everyone prepares for the last days and vital services such as electricity and water are no longer available. Hank Palace is an out of work policeman who continues to believe that helping people is part of who he is, so when an old friend asks for his help in locating her missing husband, he agrees, knowing that many have gone missing and his search may be meaningless. Even he is stumped when asked why he continues to look, saying only that he was asked to. As sides are drawn in preparation for the coming battles over resources and survival, Hank follows the clues and finds his quarry with surprising results. He is helped along the way by his rebel sister who maybe on to a way to save the world. Part conventional mystery and part extistential problem - what would you do if you knew exactly when the end of the world was coming - this book entertains and elicits thought. Start with the first - The Last Policeman, continue with the Countdown City and hold your breath waiting for the last in the series."
— Ann Carlson, Harborwalk Books, Georgetown, SC
View the List
Description
"A genre-defying blend of crime writing and science fiction."—Alexandra Alter, The New York Times

Detective Hank Palace returns in the second in the speculative mystery trilogy set on the brink of the apocalypse.
 
There are just 77 days before a deadly asteroid collides with Earth, and Detective Palace is out of a job. With the Concord police force operating under the auspices of the U.S. Justice Department, Hank's days of solving crimes are over...until a woman from his past begs for help finding her missing husband.
 
Brett Cavatone disappeared without a trace—an easy feat in a world with no phones, no cars, and no way to tell whether someone's gone "bucket list" or just gone. With society falling to shambles, Hank pieces together what few clues he can, on a search that leads him from a college-campus-turned-anarchist-encampment to a crumbling coastal landscape where anti-immigrant militia fend off "impact zone" refugees.
 
Countdown City presents another fascinating mystery set on brink of an apocalypse--and once again, Hank Palace confronts questions way beyond "whodunit." What do we as human beings owe to one another? And what does it mean to be civilized when civilization is collapsing all around you?
Praise For Countdown City: The Last Policeman Book II (The Last Policeman Trilogy #2)…
"I always appreciate novels that have new and interesting approaches to traditional genres, and Ben H. Winters' two novels featuring Hank Palace fill the bill."—Nancy Pearl, NPR
 
"Winters is brilliant in conveying the ways in which people look for their best impulses but often end up as the victims of other people's most base instincts."—Toronto Star
 
"Don't miss this series!"—Sci Fi Magazine

"Winters is a deft storyteller who moves his novel effortlessly from its intriguing setup to a thrilling, shattering conclusion."—Los Angeles Review of Books

"One of the best mysteries I've read in such a long time."—Nancy Pearl, KUOW

"Winters's work shines."—Locus

"The 'don't lose hope' ending is slam bang, setting us up for the 'final-final' installment."—Florida Times-Union

"A precise, calendar-driven doom casts a shadow over the series, a planet-killer asteroid that the Earth can't duck, making this an existential policier."—The Sunbreak

"A thrilling and contagious read."—Fayetteville Flyer

"Gripping."—The Free Lance-Star

"Highly imaginative and also very plausible—it's easy to think that the impending end of the world might feel very much like this. Genre mash-up master Winters is at it again."—Booklist

"Through it all Palace remains a likeable hero for end times."—PublishersWeekly.com

Praise for The Last Policeman
Winner of the 2013 Edgar® Award Winner for Best Paperback Original
One of Slate's Best Books of 2012
  
"[The] weird, beautiful, unapologetically apocalyptic Last Policeman trilogy is one of my favorite mystery series."—John Green, author of The Fault in Our Stars and Paper Towns

"Winters's apocalyptic detective story contains an earth-shattering element of science fiction that lifts it beyond a typical procedural."—New York Times Book Review
 
"An appealing hybrid of the best of science fiction and crime fiction."—The Washington Post

"In his acclaimed Last Policeman trilogy, Winters showed off his mastery of edgy, sardonic wit — there's nothing like an asteroid speeding toward Earth to bring out the black humor in people."—Newsday 
Quirk Books, 9781594746260, 320pp.
Publication Date: July 16, 2013
About the Author
Ben H. Winters is an Edgar Award winner and a New York Times best-selling author. He lives in Los Angeles, California.
Do you think the author paints a convincing picture of Concord, New Hampshire, and of the world at large with only three months until the asteroid collides with Earth?
Now that the precise point of the asteroid's impact has been announced, "impact zone" refugees are leaving their homes and flooding the United States. Would you take this chance and flee your country for the possibility of finding safety elsewhere?
When you learned of how the United States is handling the refugees, how did you react? Is it right to turn them away? Even if some of them are children?
As in The Last Policeman, people continue to abandon their jobs and disappear from their previous lives. Does it surprise you when Martha approaches Hank to find her husband?
Why do you think Hank decides to take on Martha's case? What do you think this says about Hank's character?
Hank's sister, Nico, continues to believe that the asteroid and information about its impact are part of a conspiracy. Do you think she is a credible character?
What do you think about the fact that Hank turns to his sister for help in his search for Brett Cavatone?
While searching for Brett, Hank and Nico visit an anarchist encampment to collect more information about Cavatone and his whereabouts. What did you think of the encampment's security measures and justice system?
What is your reaction to the scene when Hank closes in on Brett Cavatone?
Given the collapse of law and order in the novel, do you think it's OK for Hank and Brett to take extreme action if it will save lives?
Do you think that Hank, or anyone else, might survive the impact of the asteroid? Or do you believe Hank's days truly are numbered?
If you knew there were only 77 days before an apocalypse would occur, what would your bucket list look like?