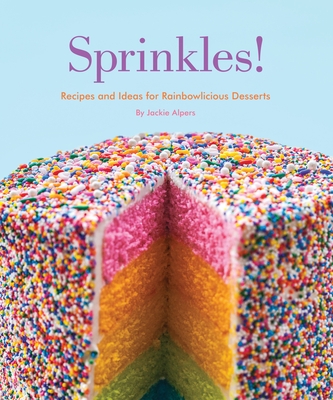 Sprinkles!: Recipes and Ideas for Rainbowlicious Desserts (Paperback)
Recipes and Ideas for Rainbowlicious Desserts
Quirk Books, 9781594746383, 144pp.
Publication Date: October 15, 2013
Description
Here's a guide to baking delicious desserts with a colorful twist: sprinkles Of course you can scatter them over cakes and pies. But did you know that you can swirl sprinkles into waffles, "embroider" them on cookies, and bake them into pretty pie crusts? Inside this book you'll find dozens of creative, colorful, super-fun recipes, plus quick-and-easy projects (ideal for little kids), holiday treats, and party-perfect edible gifts. Learn how to custom tint your own sparkling sugars, mix up sprinkles cocktail rims, and even craft your own sprinkles from scratch. When it comes to sprinkles, the possibilities are endless--and so much fun.
About the Author
Jackie Alpers is an award-winning photographer who writes, cooks, and styles recipes in her sun-lit studio and documents food and travel adventures on location. She lives in Tucson, Arizona.
Advertisement