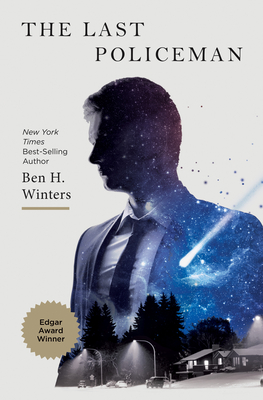 The Last Policeman
A Novel (The Last Policeman Trilogy #1)
Paperback

* Individual store prices may vary.
Other Editions of This Title:
Digital Audiobook (7/9/2012)
Compact Disc (5/9/2013)
MP3 CD (8/11/2015)
Paperback (7/10/2012)
July 2012 Indie Next List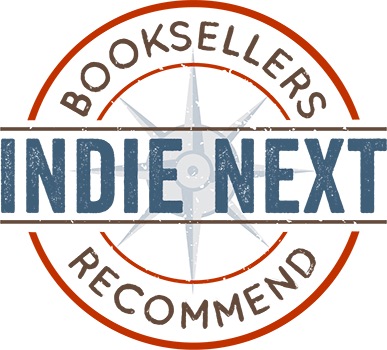 "The cliched plot of the end of the world gets a new look in The Last Policeman. With an asteroid on its way to Earth, normal life has already shut down. Faced with certain doom, people decide working is a fool's game and head off to fulfill their 'bucket lists,' except for a very few, including Detective Hank Palace. His only desire is to be a policeman, so he can't help trying to solve crimes even though it's a thankless job. Modern technology is useless with no workers to keep it going, so Hank uses old fashioned footwork and reasoned thinking to find a murderer. If certain doom ever becomes reality, I would include this series in my stack of books to read before the end!"
— Ann Carlson, Harborwalk Books, Georgetown, SC
View the List
Description
As Seen on Today with Hoda & Jenna

"A genre-defying blend of crime writing and science fiction." –Alexandra Alter, The New York Times

Winner of the 2013 Edgar® Award for Best Paperback Original!

What's the point in solving murders if we're all going to die soon, anyway?
 
Detective Hank Palace has faced this question ever since asteroid 2011GV1 hovered into view. There's no chance left. No hope. Just six precious months until impact.

The economy spirals downward while crops rot in the fields. Churches and synagogues are packed. People all over the world are walking off the job—but not Hank Palace. He's investigating a death by hanging in a city that sees a dozen suicides every week—except this one feels suspicious, and Palace is the only cop who cares.

The first in a trilogy, The Last Policeman offers a mystery set on the brink of an apocalypse. As Palace's investigation plays out under the shadow of 2011GV1, we're confronted by hard questions way beyond "whodunit." What basis does civilization rest upon? What is life worth? What would any of us do, what would we really do, if our days were numbered?
Praise For The Last Policeman: A Novel (The Last Policeman Trilogy #1)…
Winner of the 2013 Edgar® Award for Best Paperback Original
One of Slate's Best Books of 2012
A July 2012 Indie Next List Pick

"It's funny, it's thrilling, it's crazy, it's interesting."—Jenna Bush Hager, TODAY with Hoda & Jenna

"Winters's apocalyptic detective story contains an earth-shattering element of science fiction that lifts it beyond a typical procedural."—New York Times Book Review

"An appealing hybrid of the best of science fiction and crime fiction."—The Washington Post

"[The] weird, beautiful, unapologetically apocalyptic Last Policeman trilogy is one of my favorite mystery series."—John Green, author of The Fault in Our Stars and Paper Towns
 
"In his acclaimed Last Policeman trilogy, Winters showed off his mastery of edgy, sardonic wit — there's nothing like an asteroid speeding toward Earth to bring out the black humor in people."—Newsday

"Sharp, funny, and deeply wise."—Slate.com

"Darkly intriguing."—Discover

"I'm in the middle of it and can't put the dang thing down."—USA Today's Pop Candy
 
"Exhilarating."—E! Online

"Ben Winters makes noir mystery even darker: his latest novel sets a despondent detective on a suspicious suicide case—while an asteroid hurtles toward earth."—Wired.com
  
"Winters's writing is funny, surprisingly tender, and thoroughly human."—Ellery Queen Mystery Magazine

"A sturdy, functional, entertaining page-turner."—Greg Cook, WBUR.org
 
"I'm eager to read the other books, and expect that they'll keep me as enthralled as the first one did."—Mark Frauenfedler, Boing Boing

"The Last Policeman is extraordinary—as well as brilliant, surprising, and, considering the circumstances, oddly uplifting."—Mystery Scene
 
"Full of compelling twists, likable characters, and a sad beauty, The Last Policeman is a gem."—San Francisco Book Review
 
"This is a book that asks big questions about civilization, community, desperation and hope."—io9
 
"In his Last Policeman trilogy, for which he won both the Edgar Award and the Philip K. Dick Award, Winters took a standard science fiction trope — the final months before an asteroid slams into Earth — and mixed it with some of the conventions of the detective novel, imbuing his apocalyptic scenario with an extra measure of urgency and poignancy."—The San Francisco Chronicle

"The Last Policeman succeeds both as a mystery, with a quirky detective and an intriguing whodunit, and as a piece of apocalyptic speculative fiction."—Sacramento News & Review

"Resonant and powerful."—Locus

"A promising kickoff to a planned trilogy. For Winters, the beauty is in the details rather than the plot's grim main thrust."—Kirkus Reviews, starred review
Quirk Books, 9781594746741, 336pp.
Publication Date: May 13, 2013
About the Author
Ben H. Winters is an Edgar Award winner and a New York Times best-selling author. He lives in Los Angeles, California.
Do you think Ben H. Winters paints a convincing picture of Concord, New Hampshire, and of the world at large with only six months until the asteroid might collide with the earth?
The economy is spiraling downward while crops rot in the fields. Churches and synagogues are packed. People all over the world are walking off the job—but not Hank Palace. What do you think motivates Hank to remain dedicated to his work? And is his character realistic?
Hank has finally attained his lifelong goal of becoming a detective but his promotion is due to the fact that all of his colleagues are quitting. Do you think Hank feels the need to prove himself in order to make his dream of being a detective real and fulfilled?
When you learned of how the hospital is handling the patients, how did you react?
Hank has a complicated relationship with his sister and doesn't like her husband. Were you surprised when Hank took on the risk of looking for Nico's husband?
Hank has a brief but intimate relationship with Naomi. Is love at the end of the world possible?
Toward the end of the book Hank finds himself alone and seems to be OK with it. Are you surprised that he took in Houdini as a pet?
This novel is a mash-up of mystery and science fiction. If you're a fan of mystery and not science fiction, did any of the science fiction aspects of the book appeal to you? (Vice versa for the science fiction fans.)
Do you think that Hank, or anyone else, might survive the impact of the asteroid? Or do you believe Hank's days truly are numbered?
If you knew there were only six months before the apocalypse, what would your bucket list look like?