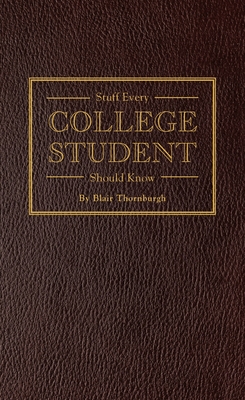 Stuff Every College Student Should Know (Hardcover)
Quirk Books, 9781594747106, 143pp.
Publication Date: March 25, 2014
Description
This pocket-size handbook is the perfect gift for high-school seniors ready to conquer the college campus
Covering everything from move-in day to graduation, this little book is the ultimate reference for every part of campus life, including:
- How to Pull an All-Nighter
- How to Get Along with Your Roommate
- How to Eat for No Money
- How to Do Laundry
- How to Pick a Major.
About the Author
Blair Thornburgh is a graduate of the University of Chicago, where she earned a B.A. in medieval studies and delivered a pretty good commencement speech. She lives in Philadelphia.
Advertisement