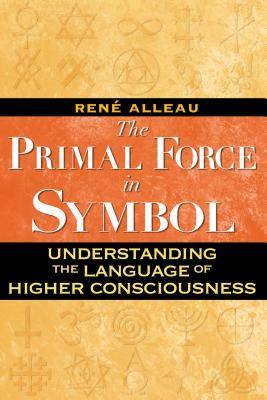 The Primal Force in Symbol
Understanding the Language of Higher Consciousness
Paperback

* Individual store prices may vary.
Description
An exhaustive study of symbology--the science of symbols--and how symbols act on multiple levels of our experience

• Examines the role of symbol in a wide array of Eastern and Western sources

• Reveals how symbols form a language akin to music that allows one to grasp the universal order

If a person does not learn the grammar of a language, the best dictionary in the world cannot help him truly understand that language, much less speak it. This book explores the grammar as well as the principles and structures of symbology, the science of symbols. In distinction to symbolism, which explores the use of symbols, symbology examines the primal force that creates symbols that are able to act on multiple levels of our experience. Symbols not only link separate parts into a coherent whole but also link those who understand them in a sacred alliance.

René Alleau investigates diverse aspects of symbols in Eastern and Western philosophies as well as in African, Native American, and Australian cultures, both in ancient and modern times. Myth, he reveals, has been mistakenly identified by modern culture as fiction, when its true strength lies in the logic of analogy. The author then shows that nothing is closer to the language of symbols than music and that to enter the world of symbols is the attempt to grasp harmonic vibrations and learn the music of the universe. Just as there is a musical ear, there is also one sensitive to the primal force transmitted by symbol.
Praise For The Primal Force in Symbol: Understanding the Language of Higher Consciousness…
"Alleau's quest for the true nature of symbol is an exhilarating one, confirming what ancient and ethnic peoples well knew: that humans have an innate sense of the symbolic, and that once unblocked, it makes us aware of the existence of order in the universe."
— Joscelyn Godwin, author of The Golden Thread and Harmonies of Heaven and Earth

"From a history of symbolism in Eastern and Western philosophies to how music affects symbolism, this is a key acquisition for both new age and philosophy collections."
— The Midwest Book Review, May 2009

"It would appeal especially to the serious student investigating the aspects, meaning, and function of the symbolic process."
— Richard D. Wright, New Age Retailer, Trade Show 2009
Inner Traditions, 9781594772498, 304pp.
Publication Date: January 14, 2009
About the Author
René Alleau is a philosopher and historian who has written extensively on alchemy, the occult sciences, and secret societies. The author of History of Occult Sciences and Aspects de l'alchimie traditionelle, he lives in France.
or
Not Currently Available for Direct Purchase