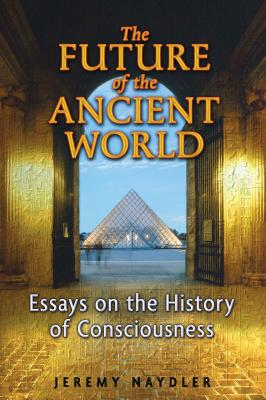 The Future of the Ancient World
Essays on the History of Consciousness
Paperback

* Individual store prices may vary.
Description
The sacred consciousness that prevailed in antiquity is the key to unlocking our future

• Shows how scientific consciousness, which gives primacy to the sense of sight, estranged us from the participatory spiritual consciousness of antiquity

• Explores the vital importance of the imagination in reconnecting us to the spirit world

The Future of the Ancient World sheds new light on the evolution of consciousness from antiquity to modern times. The twelve essays in this book examine developments in human consciousness over the past five thousand years that most history books do not touch. In ancient times, human beings were finely attuned to the invisible world of the gods, spirits, and ancestors. Today, by contrast, our modern scientific consciousness regards what is physically imperceptible as unreal. Our experience of the natural world has shifted from an awareness of the divine presence animating all things to the mere scientific analyses of physical attributes, a deadened mode of awareness that relies on our ability to believe only in what we can see.

In these richly illustrated and wide-ranging essays that span the cultures of ancient Egypt, Mesopotamia, Greece, Rome, and the early Christian period, Jeremy Naydler shows how the consciousness that prevailed in ancient times may inspire us toward a future in which we once again reconnect with invisible realms. If the history of consciousness bears witness to the loss of visionary and participatory awareness, it also shows a new possibility--the possibility of developing a free and objective relationship to the spirit world. Naydler urges us not only to draw inspiration from the wisdom of the ancients but to carry this wisdom forward into the future in a renewed relationship to the spiritual that is based on human freedom and responsibility.
Praise For The Future of the Ancient World: Essays on the History of Consciousness…
"Naydler makes the ancient texts and symbols come alive for us. Where other writers leave us confused, he brings clarity to difficult notions about the hidden side of existence."
— Georg Feuerstein, author of The Quest

". . . full of rich insights into history and culture that enable us to understand our own story and decide which elements need to be carried forward into the future."
— The Scientific and Medical Network, March 2010

"This collection of essays is packed full of gems and amazing insights, and it's certainly a book I will re-read and use for reference."
— Lesley Crossingham, New Dawn Magazine, September 2010
Inner Traditions, 9781594772924, 320pp.
Publication Date: July 24, 2009
About the Author
Jeremy Naydler, Ph.D., is a philosopher who specializes in the religious life of ancient cultures. He is a Fellow of the Temenos Academy and author of Temple of the Cosmos, Shamanic Wisdom in the Pyramid Texts, The Future of the Ancient World, and Goethe on Science. He lives in Oxford, England.
or
Not Currently Available for Direct Purchase