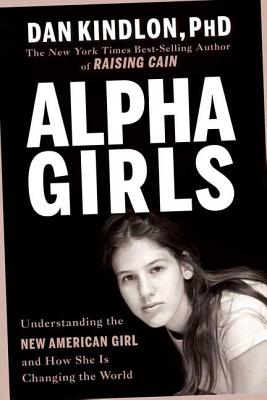 Alpha Girls (Hardcover)
Understanding the New American Girl and How She Is Changing the World
Rodale Books, 9781594862557, 320pp.
Publication Date: September 5, 2006
* Individual store prices may vary.
Description
The bestselling coauthor of Raising Cain, hailed for its insights into the psyche of boys, breaks new ground with this startling picture of today's American girl—independent, self-confident, highly motivated . . . and fundamentally different from previous generations

There's a new type of teenage girl growing up in America today, and she is having a profound and beneficial influence on society. That's the conclusion of Dr. Dan Kindlon, the widely respected child and adolescent psychologist and the coauthor of the bestseller Raising Cain. Dr. Kindlon supports his startling discoveries about the new "alpha girl" with groundbreaking research, including profiles, case studies, questionnaires and more. In Alpha Girls, Dr. Kindlon:

• presents innovative, newsworthy material about teenage girls that directly contradicts the thesis of Reviving Ophelia

• looks at the many ways in which the accomplishments of the alpha girl's mother have helped to liberate her daughter

• examines the dramatically different relationship between father and daughter today—and how it can transform a girl's psychological makeup, identity, and sense of self

Part of the first generation that is reaping the full benefits of the women's movement, today's American girl is maturing with a new sense of possibility and psychological emancipation. Dr. Kindlon provides us with an in-depth portrait of the alpha girl—a born leader who is ready to explode into adulthood and make her mark on the world and, by her example, serve as an inspiration for women everywhere.
About the Author
DAN KINDLON, PhD, is a clinical and research psychologist specializing in the behavioral problems of children and adolescents. He teaches child psychology at Harvard; lectures widely to groups of parents, educators, and mental health professionals; and is the author of numerous scientific journal articles and three books including the New York Times bestseller Raising Cain: Protecting the Emotional Lives of Boys (coauthored with Michael Thompson). He lives near Boston.
or
Not Currently Available for Direct Purchase