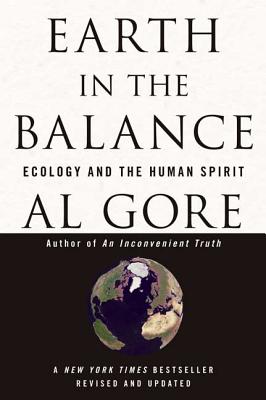 Earth in the Balance: Ecology and the Human Spirit (Paperback)
Ecology and the Human Spirit
Rodale Press, 9781594866371, 407pp.
Publication Date: October 31, 2006
* Individual store prices may vary.
or
Not Currently Available for Direct Purchase
Description
Re-released on the heels of Al Gores #1 New York Times bestseller, An Inconvenient Truth, comes the paperback edition of his classic bestseller, Earth in the Balance. First published in 1992, it helped place the environment on the national agenda; now, as environmental issues move front-and-center in the public consciousness, the time is right to reflect deeply on the fate of our planet and commit ourselves to its future. While An Inconvenient Truth closely examines one menace to our environment--global warming--Earth in the Balance takes a broader approach, focusing on the threats that everyday choices pose to our climate, water, soil, and diversity of plant and animal life. A passionate, lifelong defender of the environment, Gore describes in brave and unforgettable terms how human actions and decisions can endanger or safeguard the vulnerable ecosystem that sustains us.
About the Author
Former Vice President Al Gore is chairman of Current TV, an independently owned cable and satellite television nonfiction network for young people based on viewer-created content and citizen journalism. He also serves as chairman of Generation Investment Management, a firm that is focused on a new approach to sustainable investing. Gore is a member of the Board of Directors of Apple Computer, Inc., and a senior advisor to Google, Inc.Gore was elected to the U.S. House of Representatives in 1976 and the U.S. Senate in 1984 and 1990. He was inaugurated as the 45th vice president of the United States on January 20, 1993, and served eight years. He is the author of the 2006 bestseller An Inconvenient Truth.Al Gore and his wife, Tipper, live in Nashville, Tennessee. They have four children and two grandchildren.
Advertisement