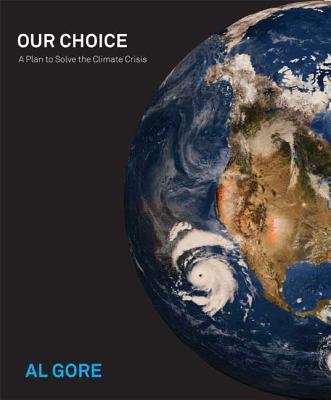 Our Choice
A Plan to Solve the Climate Crisis
Paperback

* Individual store prices may vary.
Other Editions of This Title:
Paperback (11/3/2009)
Hardcover (12/1/2009)
Hardcover (11/3/2009)
December 2009 Indie Next List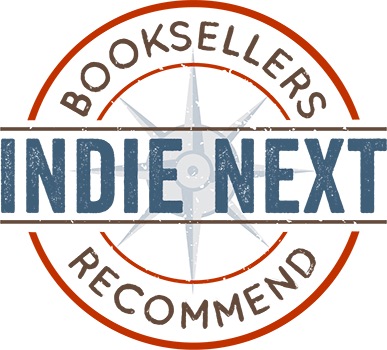 "Al Gore's Our Choice will inform you on what you can do next to help the environment. It turns out we do make a difference."
— Margaret Osondu, Osondu Booksellers, Waynesville, NC
View the List
Description
It is now abundantly clear that we have at our fingertips all of the tools we need to solve the climate crisis. The only missing ingredient is collective will.

Properly understood, the climate crisis is an unparalleled opportunity to finally and effectively address many persistent causes of suffering and misery that have long been neglected, and to transform the prospects of future generations, giving them a chance to live healthier, more prosperous lives as they continue their pursuit of happiness.



Our Choice gathers in one place all of the most effective solutions that are available now and that, together, will solve this crisis. It is meant to depoliticize the issue as much as possible and inspire readers to take action—not only on an individual basis but as participants in the political processes by which every country, and the world as a whole, makes the choice that now confronts us.

There is an old African proverb that says, "If you want to go quickly, go alone; if you want to go far, go together."

We have to go far, quickly.

We can solve the climate crisis. It will be hard, to be sure, but if we can make the choice to solve it, I have no doubt whatsoever that we can and will succeed.

—AL GORE, from the introduction
Praise For Our Choice: A Plan to Solve the Climate Crisis…
"In a new book that marks an evolution in his thinking, Al Gore recognizes that the debate over climate change can be more about doing well while doing good." —John Meachan, Newsweek

"Authoritative, exhaustive, reasoned, erudite." —Sharon Begley, Newsweek

"The clarity of his argument and the fissile power of his analysis combine to elevate Our Choice into the top-ranking environmental books of our time." —Financial Times

"There is no greater champion of the climate imperative than Al Gore. [He] distills his mastery of the topic into clean, readable prose, and illustrates it with gorgeous glossy photos and accessible -- and eye-opening -- charts. After you read Gore's book, you will see why the choice must be made right now." —Huffington Post

"Ken-Burns-meets-global-warming, with vivid diagrams of how technologies work and lavish color photos." —Philadelphia Inquirer

"Besides being informative, Our Choice is a truly beautiful book page after page, and I highly recommend it, particularly for those who want a broad overview of the key strategies for preserving a livable climate. This [is] a must-read book for those who want a primer on all the key solutions countries will be considering at Copenhagen." —Dr. Joseph Romm, Climateprogress.com

"It's the grand compendium of all that we know about how to undertake this most difficult of transitions. Gore's new volume is the indispensable one-stop shop for the cutting edge thinking about how we're going to solve this problem." —Bill McKibben, author of The End of Nature

"No one is more qualified than Gore to lead the collective movement beyond fossil fuels, given his command of the science and politics involved, his invaluable global connections and resources, and his sensitivity to our reluctance to face the 'magnitude and gravity of the climate crisis.' As he did in An Inconvenient Truth (2006), Gore matches clear and ringing explanations and commentary with superb supporting diagrams and illustrations and striking photographs from around the world, documenting the dramatic impacts of human industry and climate change... Our Choice is an inviting and momentous compendium of environmental discovery (with 100 percent of its earnings going to the Alliance for Climate Protection) that addresses one of the greatest threats our species has encountered with intelligence, knowledge, wisdom, and faith in human empowerment. This is a book that should be displayed and talked about everywhere." —Booklist
Rodale Books, 9781594867347, 416pp.
Publication Date: November 3, 2009
About the Author
Al Gore is the cofounder and chairman of Current TV, an Emmy Award-winning, independently owned cable and satellite television news and information network for young people based on viewer-created content, citizen journalism, and investigative reporting. He is also cofounder and chairman of Generation Investment Management, a firm focused on a new approach to sustainable investing. Gore is a partner with the venture capial firm Kleiner Perkins Caufield & Byers, a member of the Board of Directors of Apple, and a senior advisor to Google. He is a visiting professor at Middle Tennessee State University in Murfreesboro, Tennessee, and chairs a nonprofit organization designed to help solve the climate crisis-the Alliance for Climate Protection-to which he is donating 100 percent of his earnings from this book.

Gore was first elected to the U.S. House of Representatives in 1976 and then to the U.S. Senate in 1984 and 1990. He was inaugurated as the 45th vice president of the United States on January 20, 1993, and served for eight years. He is the author of the bestsellers Earth in the Balance: Ecology and the Human Spirit, An Inconvenient Truth, and The Assault on Reason and was featured in an Academy Award-winning documentary. He was a corecipient of the Nobel Peace Prize in 2007.

Al Gore lives in Nashville, Tennessee. He and his wife, Tipper, have four children and three grandchildren.
Coverage from NPR