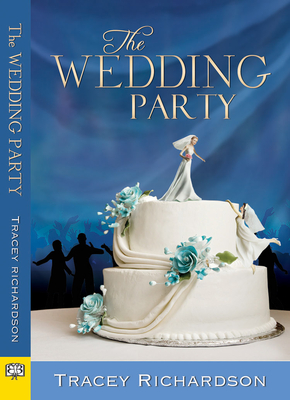 The Wedding Party (Paperback)
Bella Books, 9781594932342, 273pp.
Publication Date: September 27, 2011
Description
Dani and Shannon are blushing brides-to-be. Shannon's niece Amanda, with friends Claire and Jordan, will soon be witnesses to the forthcoming nuptials. Together, they're a party of five intent on having an unforgettable week in Las Vegas.
Though far from home, none of them can outrun the pasts that have shaped their lives so far. The brides each harbor a secret that could bankrupt their wedding dreams. Jordan, the self-avowed eternal bachelor, finds herself in an unexpected high stakes game of love. Claire, a doctor still grieving the loss of her long-time partner, hits a jackpot she isn't sure she wants. And Amanda, carrying a secret of her own, decides to gamble it all on love.
It's a dizzying, exhilarating week of discovery, passion and surprises, and no one knows where the spinning wheel will stop.
The stakes are high, the risks life changing and the pay offs beyond measure in this latest romantic tour de force from Tracey Richardson.

About the Author
Tracey Richardson is a former newspaper editor who lives in the Great Lakes region of Ontario, Canada. She is the author of the popular lesbian romance novel The Candidate, and wrote several novels in the 1990s for Naiad Press. She enjoys sports like ice hockey, golf, and skiing, and the tasty benefits of her partner's wonderful culinary skills.
Advertisement