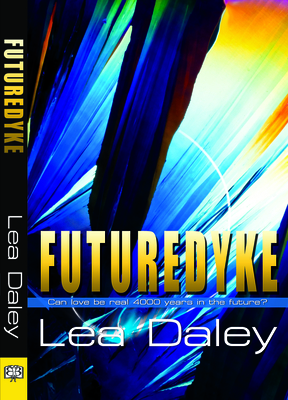 Future Dyke (Paperback)
Bella Books, 9781594933943, 280pp.
Publication Date: March 25, 2014
* Individual store prices may vary.
Description
It was a desperate choice. Stay and die, or accept cryosleep and wake in the near future cured. Leslie Burke chose to sleep.
She awakens to the unthinkable--four thousand years and more have passed. Leslie and others like her are revived as scarcely tolerated refugees from the past.
Beset with loneliness and confusion, Leslie grapples with the enormity of the changes around her. Faxims live alongside humans, but she quickly realizes that the greed and duplicity of the human heart haven't changed.
Concerned only with finding a place for herself in a new world, Leslie can't fathom why she is singled out for scrutiny by the ruling Council. Who can she call friend? How can she trust her own heart, especially regarding the alluring--but not quite human--Aimee?

About the Author
Lea Daley's first love is painting, and she holds a degree in fine arts. But most of her working life has been devoted to early childhood education, both as a teacher and an instructor. She's also a sought-after speaker on the relationship between art, creativity and cognition. With many years partnered with the love of her life she has at last turned to her last great love: writing.