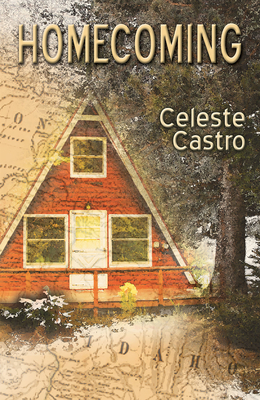 Homecoming
Paperback

* Individual store prices may vary.
Description
Destiny Dusty Del Carmen is a bestselling author and much sought-after speaker. An invitation to the Northwest Urban Indian Federation's annual conference brings Dusty back to her home state of Idaho--the one place she swore she would never return to. Dusty does what she does best--smothers the painful memories of her past and picks up the smoking hot bartender at the local lesbian hangout. Professor Morgan West is eager to attend the Federation's annual conference and to meet the famous Destiny Del Carmen. A chance encounter leaves them trapped in a rustic cabin and Dusty has nowhere to run from her past pain--or her present fears. Will this accident of fate finally lead her home?
Bella Books, 9781594935558, 240pp.
Publication Date: April 18, 2017
About the Author
Celeste Castro grew up in Idaho and calls the Pacific Northwest home. She's worked fast-food, been a janitor, financial planner, teacher, volunteer coordinator, landscaper, fundraiser, outreach specialist, shipping clerk, delivered inner-office mail, played virgin-number-one in a college production of Camelot, been a tour guide, is an artist, stand-up comic, and worked ten years at the farmer's market (you name it she's done it with a tomato), is dyslexic, loves to travel, is a lover, and a little sister. She proudly calls herself a lifetime learner and lets those experiences drive her writing.