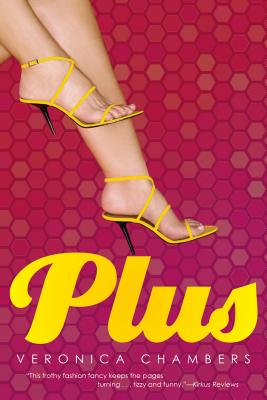 Plus
Paperback

* Individual store prices may vary.
Description
The perfect romantic makeover story about an every-girl whose dream comes true . . .
Beatrice Wilson is our lovable Cinderella, who just got dumped by her very first boyfriend and put on twenty-five pounds. But then she's discovered as a plus model. In the eyes of pop culture, Bee is Jessica Alba and then some! Now she must vanquish skinny rivals, fend off sleazy photogs, and banish jealous frenemies in her rise to superstardom. All the while, she's torn between her first love and the surprisingly sincere up-and-coming rapper she tutors in calculus. But what's better than finding your prince charming? Finally learning to love yourself!


Razorbill, 9781595141651, 272pp.
Publication Date: August 5, 2010
About the Author
Veronica Chambers is a prolific author, best known for her critically acclaimed memoir Mama's Girl. She coauthored the award-winning memoir Yes, Chef with chef Marcus Samuelsson, as well as Samuelsson's young-adult memoir Make It Messy, and has collaborated on four New York Times bestsellers, most recently 32 Yolks, which she cowrote with chef Eric Ripert. She has been a senior editor at the New York Times Magazine, Newsweek, and Glamour. Born in Panama and raised in Brooklyn, she writes often about her Afro-Latina heritage. She speaks, reads, and writes Spanish, but she is truly fluent in Spanglish. She is currently a John S. Knight journalism fellow at Stanford University. Her upcoming novel is The Go-Between.
or
Not Currently Available for Direct Purchase