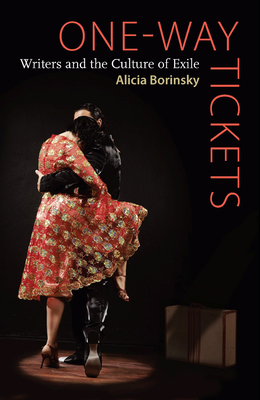 One-Way Tickets
Writers and the Culture of Exile
Hardcover

* Individual store prices may vary.
Description
In One-Way Tickets, Borinsky offers up a splendid tour across 20th-century literatures, providing a literary travelogue to writers and artists in exile. She describes their challenges in adjusting to new homelands, issues of identity and language, and the brilliant works produced under the discomforts and stresses of belonging nowhere. Speaking with the authority of first-hand experience, Borinsky relates the story of her own family--Eastern European Jews, with one-way tickets to Buenos Aires, refugees from the countries that "spat them out and massacred those who stayed on." Borinksy herself becomes an exile, fleeing Argentina after the take-over of a bloody military dictatorship. She understood, then, her grandfather's lessons: "There's nothing like languages to save your life, open your mind, speed you away from persecution." As a writer of poetry, fiction, and essays, the author also knows intimately the struggles of writing from between worlds, between languages. In these pages, we encounter Russian Vladimir Nabokov, writing in English in the United States; Argentine writer Julio Cort zar in Paris; Polish writer, Witold Gombrowicz in Buenos Aires; Alejandra Pizarnik, Argentine writer for whom exile is a state of mind; Jorge Luis Borges, labyrinthine traveler in time and space; Isaac Bashevis Singer, a Jewish writer in New York driven from Poland by the Nazis; Latino writers Oscar Hijuelos, Cristina Garcia, and Junot Diaz; and Clarice Lispector, transplanted from Ukraine, to Brazil, to Europe, and the United States. Not surprisingly, these charismatic and artistic people, as well as many others in Borinsky's nearly encyclopedic associations, inhabit equally intriguing circles. She introduces us to a wide range of friends and lovers, mentors and detractors, compatriots and hosts. We come away with a terrific breadth of knowledge of 20th-century literature and culture in exile--its uneasy obsessions, its difficult peace, its hard-won success.
Trinity University Press, 9781595340702, 223pp.
Publication Date: March 1, 2011