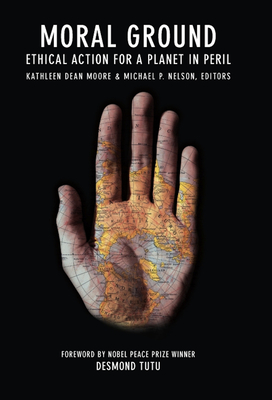 Moral Ground (Paperback)
Ethical Action for a Planet in Peril
Trinity University Press, 9781595340856, 478pp.
Publication Date: September 27, 2011
Other Editions of This Title:
Paperback (7/1/2020)
Hardcover (8/1/2010)
* Individual store prices may vary.
Description
Moral Ground brings together the testimony of over 80 visionaries -- theologians and religious leaders, scientists, elected officials, business leaders, naturists, activists, and writers -- to present a diverse and compelling call to honor our individual and collective moral responsibilities to our planet. In the face of environmental degradation and global climate change, scientific knowledge alone does not tell us what we ought to do. The missing premise of the argument and much-needed centerpiece in the debate to date has been the need for ethical values, moral guidance, and principled reasons for doing the right thing for our planet, its animals, its plants, and its people. This book encourages a newly discovered, or rediscovered, commitment to consensus about our ethical obligation to the future and why it's wrong to wreck the world.