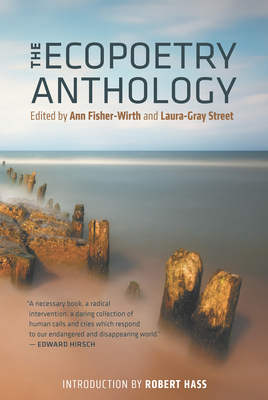 The Ecopoetry Anthology
Paperback

* Individual store prices may vary.
Description
Definitive and daring, The Ecopoetry Anthology is the authoritative collection of contemporary American poetry about nature and the environment--in all its glory and challenge. From praise to lament, the work covers the range of human response to an increasingly complex and often disturbing natural world and inquires of our human place in a vastness beyond the human. To establish the antecedents of today's writing, The Ecopoetry Anthology presents a historical section that includes poetry written from roughly the mid-nineteenth to the mid-twentieth century. Iconic American poets like Walt Whitman and Emily Dickinson are followed by more modern poets like Wallace Stevens, William Carlos Williams, Ezra Pound, and even more recent foundational work by poets like Theodore Roethke, Elizabeth Bishop, Robert Hayden, and Muriel Rukeyser. With subtle discernment, the editors portray our country's rich heritage and dramatic range of writing about the natural world around us.
Trinity University Press, 9781595341464, 628pp.
Publication Date: February 26, 2013
About the Author
Laura-Gray Street is the author of Pigment and Fume, and her work has appeared in Poet Lore, Hawk & Handsaw, Many Mountains Moving, Gargoyle, ISLE, Shenandoah, Blackbird, the Notre Dame Review, and Best New Poets 2005. Her honors include four Pushcart Prize nominations, a poetry fellowship from the Virginia Commission for the Arts, Terrain.org's Poetry Prize, Isotope's Editors' Prize in Poetry, the Southern Women Writers Conference Emerging Writer in Poetry Award, and the Dana Award in Poetry. Street is an assistant professor of English at Randolph College and president of the Greater Lynchburg Environmental Network.
or
Not Currently Available for Direct Purchase