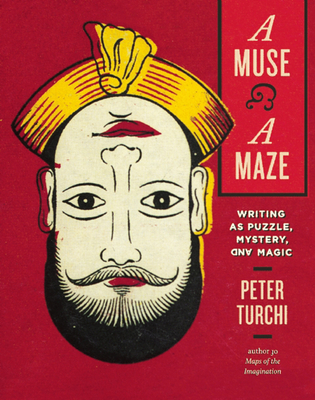 A Muse and a Maze
Writing as Puzzle, Mystery, and Magic
Hardcover

* Individual store prices may vary.
Other Editions of This Title:
Paperback (10/6/2015)
Description
With his characteristic talent for finding connections between writing and the stuff of our lives, Peter Turchi ventures into new and even more surprising territory. In A Muse and a Maze, Turchi draws out the similarities between writing and puzzle-making and its flip-side, puzzle-solving. As he teases out how mystery lies at the heart of all storytelling, he uncovers the magic--the creation of credible illusion--that writers share with the likes of Houdini and master magicians. In Turchi's associative narrative, we learn about the history of puzzles, their obsessive quality, and that Benjamin Franklin was a devotee of an ancient precursor of sudoku called Magic Squares. Applying this rich backdrop to the requirements of writing, Turchi reveals as much about the human psyche as he does about the literary imagination and the creative process.
Trinity University Press, 9781595341938, 248pp.
Publication Date: November 11, 2014
About the Author
Peter Turchi has written and coedited several books on writing fiction, including Maps of the Imagination: The Writer as Cartographer, A Muse and a Maze: Writing as Puzzle, Mystery, and Magic, A Kite in the Wind: Fiction Writers on Their Craft, and (Don't) Stop Me if You've Heard This Before and Other Essays on Writing Fiction. His stories have appeared in Ploughshares, Story, the Alaska Quarterly Review, Puerto del Sol, and the Colorado Review, among other journals. He has received numerous accolades, including fellowships from the National Endowment for the Arts and the John Simon Guggenheim Memorial Foundation. He is a professor of creative writing at the University of Houston.