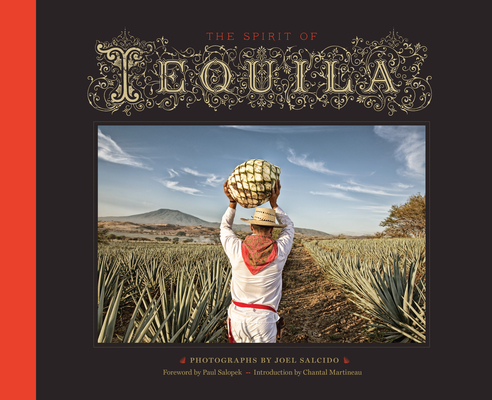 The Spirit of Tequila
Hardcover

* Individual store prices may vary.
Description
Agave dates back to the Aztec civilization as an important crop in Mexico. Since the 1600s, the people of western Mexico have cultivated blue agave from the red volcanic soil that blankets the region, to make what we know as tequila. The Spirit of Tequila celebrates the tradition, culture, and myth of this iconic drink. Joel Salcido traveled across the state of Jalisco capturing images of distilleries and artisanal tequileras, including blue agave fields at sunset, the agave's pineapple-like centers (pi as), elegantly shadowed barrel rooms (a ejos), and, of course, the agave farmers themselves. Nearly ninety photographs, taken with a medium format camera--some in full-color, some in duotone--reveal not only the tequila making process but also the region's traditions of culture and religion. Haunting and beautiful, a church spire is juxtaposed with a firework celebration in honor of the Virgen de Guadalupe. A Mexican charro rides through the streets of Arandas. Near Atotonilco, a horse pulls a traditional plow through the fields to irrigate. Exploring the rooms and techniques hidden in the distilleries of legendary tequilas Herradura, Sauza, Jose Cuervo, Don Julio, and others, The Spirit of Tequila celebrates a craft that is rooted deep in the culture of Mexico.
Trinity University Press, 9781595348234, 128pp.
Publication Date: November 1, 2017
About the Author
Chantal Martineau writes about wine, spirits, food, travel, and culture. Her work has been published in Vogue, Food & Wine, Departures, Saveur, The Atlantic, Forbes, Financial Times, and more. She is the author of the 2015 book How the Gringos Stole Tequila: The Modern Age of Mexico's Most Traditional Spirit, which chronicles the American coming of age of tequila, and is currently working on a book about mezcal. Martineau, a Montreal native, is based in New York.