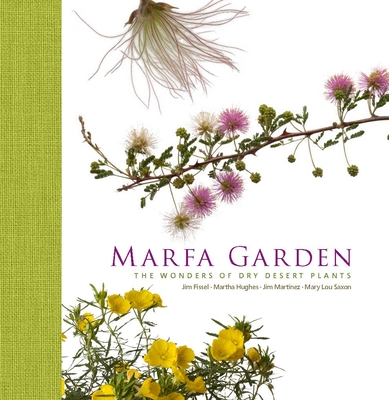 Marfa Garden
The Wonders of Dry Desert Plants
Hardcover

* Individual store prices may vary.
Description
Marfa Garden is a full-color celebration of more than sixty flowering plants of the Chihuahuan Desert and neighboring regions. Marfa, the internationally acclaimed arts and cultural mecca in Far West Texas, sits squarely in the Chihuahuan Desert--North America's second largest at 140,000 square miles spanning northern Mexico, West Texas, and parts of New Mexico and Arizona. The desert is a surprising showcase for colorful plant diversity. Presented in a style reminiscent of naturalist Karl Blossfeldt's Art Forms in Nature, the book includes an array of vines, grasses, trees, herbs, shrubs, cacti, and succulents ranging from the little known to the popular to the iconic. Photographs show the plants in year-round cycles, with buds, complex foliage, unfolding blooms, seed pods, and winter texture and color. Also included is a discussion of each plant's common and scientific names, historical information, garden use, USDA classification, and other helpful details. A visual appendix of detailed botanical and gardening information consists of illustrations relating close-up botanical details. Everyday gardeners, naturalists, landscape designers, architects, and anyone interested in dry gardens or the Southwest will find great value and joy in Marfa Garden.
Trinity University Press, 9781595348890, 256pp.
Publication Date: July 31, 2019
About the Author
Martha Hughes is a writer and professional artist who works in paint, photography, and computer-based media. She lives in Marfa, Texas.