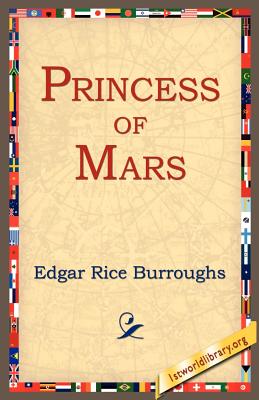 Princess of Mars (Paperback)
1st World Library - Literary Society, 9781595402318, 256pp.
Publication Date: September 1, 2004
Other Editions of This Title:
Paperback, Icelandic (12/6/2018)
Paperback (7/30/2008)
Paperback (4/12/2019)
Paperback, Bosnian (11/26/2018)
Paperback (8/12/2019)
Paperback (5/16/2018)
Paperback (8/24/2007)
Paperback (12/7/2011)
Paperback (3/18/2017)
Paperback (9/21/2017)
Paperback (7/3/2003)
Paperback (8/14/2019)
Paperback, Large Print (5/2/2006)
Paperback (8/11/2018)
Paperback (9/7/2018)
Paperback (6/22/2012)
* Individual store prices may vary.
Description
Purchase one of 1st World Library's Classic Books and help support our free internet library of downloadable eBooks. 1st World Library-Literary Society is a non-profit educational organization. Visit us online at www.1stWorldLibrary.ORG - - I am a very old man; how old I do not know. Possibly I am a hundred, possibly more; but I cannot tell because I have never aged as other men, nor do I remember any childhood. So far as I can recollect I have always been a man, a man of about thirty. I appear today as I did forty years and more ago, and yet I feel that I cannot go on living forever; that some day I shall die the real death from which there is no resurrection. I do not know why I should fear death, I who have died twice and am still alive; but yet I have the same horror of it as you who have never died, and it is because of this terror of death, I believe, that I am so convinced of my mortality. And because of this conviction I have determined to write down the story of the interesting periods of my life and of my death. I cannot explain the phenomena; I can only set down here in the words of an ordinary soldier of fortune a chronicle of the strange events that befell me during the ten years that my dead body lay undiscovered in an Arizona cave.