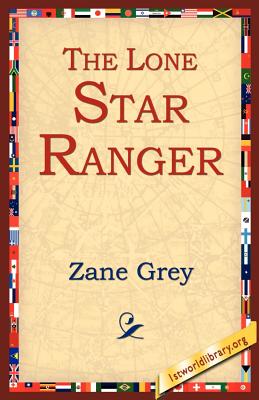 The Lone Star Ranger
Paperback

* Individual store prices may vary.
Other Editions of This Title:
Digital Audiobook (1/20/2010)
Paperback (6/19/2020)
Paperback (10/17/2017)
Paperback (9/19/2019)
Paperback (8/3/2015)
Paperback (1/13/2009)
Paperback (2/20/2020)
Paperback (2/16/2016)
Paperback (10/2/2020)
Paperback (4/4/2020)
Paperback (5/29/2008)
Paperback (2/21/2020)
Paperback (11/11/2020)
Paperback (5/13/2015)
Paperback (12/13/2020)
Description
Purchase one of 1st World Library's Classic Books and help support our free internet library of downloadable eBooks. Visit us online at www.1stWorldLibrary.ORG - - It may seem strange to you that out of all the stories I heard on the Rio Grande I should choose as first that of Buck Duane - outlaw and gunman. But, indeed, Ranger Coffee's story of the last of the Duanes has haunted me, and I have given full rein to imagination and have retold it in my own way. It deals with the old law - the old border days-therefore it is better first. Soon, perchance, I shall have the pleasure of writing of the border of to-day, which in Joe Sitter's laconic speech, "Shore is 'most as bad an' wild as ever " In the North and East there is a popular idea that the frontier of the West is a thing long past, and rememb-ered now only in stories. As I think of this I remember Ranger Sitter when he made that remark, while he grimly stroked an unhealed bullet wound. And I remember the giant Vaughn, that typical son of stalwart Texas, sitting there quietly with bandaged head, his thoughtful eye boding ill to the outlaw who had ambushed him. Only a few months have passed since then - when I had my memorable sojourn with you - and yet, in that short time, Russell and Moore have crossed the Divide, like Rangers.
1st World Library - Literary Society, 9781595405401, 396pp.
Publication Date: September 1, 2004