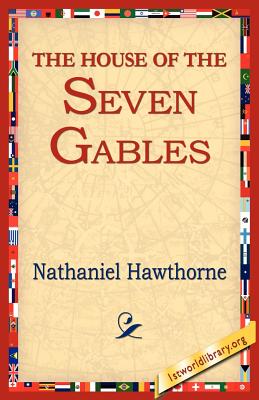 The House of the Seven Gables
Paperback

* Individual store prices may vary.
Other Editions of This Title:
Paperback (12/16/2017)
Paperback (2/23/2017)
Paperback (7/4/2016)
Paperback (1/5/2021)
Paperback (1/23/2013)
Paperback (7/29/2012)
Paperback (8/27/2018)
Paperback (8/14/2020)
Paperback (5/11/2020)
Paperback (5/28/2015)
Paperback (11/27/2020)
Paperback (8/20/2017)
Paperback (4/11/2015)
Paperback (10/25/2005)
Paperback (2/26/2018)
Paperback (7/1/2014)
Paperback (5/20/2016)
Paperback (2/13/2018)
Description
Purchase one of 1st World Library's Classic Books and help support our free internet library of downloadable eBooks. Visit us online at www.1stWorldLibrary.ORG - - IN September of the year during the February of which Hawthorne had completed "The Scarlet Letter," he began "The House of the Seven Gables." Meanwhile, he had removed from Salem to Lenox, in Berkshire County, Massachusetts, where he occupied with his family a small red wooden house, still standing at the date of this edition, near the Stockbridge Bowl. "I sha'n't have the new story ready by November," he explained to his publisher, on the 1st of October, "for I am never good for anything in the literary way till after the first autumnal frost, which has somewhat such an effect on my imagination that it does on the foliage here about me-multiplying and brightening its hues." But by vigorous application he was able to complete the new work about the middle of the January following.
1st World Library - Literary Society, 9781595406835, 384pp.
Publication Date: December 1, 2004