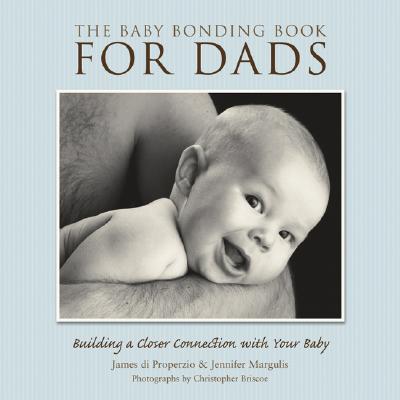 The Baby Bonding Book for Dads
Building a Closer Connection with Your Baby
Hardcover

* Individual store prices may vary.
Description
Many new dads have never even held a baby, or they have little or no experience in taking care of babies. Men can feel apprehensive and unsure about how to interact with their offspring, especially when that offspring is a tiny little bundle that weighs under ten pounds That apprehension, though, shouldn't put men into the back seat of parenting, as that would be taking a step back from one of the most important experiences of life. Men need to take the initiative and create their own ways of bonding with their children, right from the beginning. Bonding with a baby or toddler is about the small moments that you spend together, looking at each other, talking, taking baths and walks, and playing. It's not something that happens instantly; instead, it's a relationship that grows over time. The Baby Bonding Book for Dads is about practical, everyday things that fathers can do to enjoy being with their children and forging the bond between them. Topics include newborn bonding, carrying, skin-to-skin contact, diapering, going places, napping, playing, exercising, and reading to baby. The instructive yet lighthearted text is delivered from a dad who has been there (Properzio is the father of three), and is paired with the delightful photography of Christopher Briscoe, making this book a handy guide and a perfect gift for any new father who's feeling a little nervous about the new responsibility in his life.
Willow Creek Press, 9781595435897, 93pp.
Publication Date: March 15, 2008
or
Not Currently Available for Direct Purchase