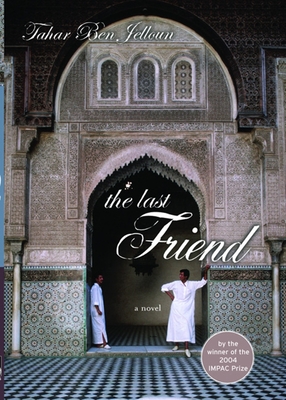 The Last Friend (Hardcover)
New Press, 9781595580085, 186pp.
Publication Date: February 1, 2006
* Individual store prices may vary.
Description
The Last Friend, the new novel from internationally acclaimed author Tahar Ben Jelloun, winner of the 2004 International Dublin/IMPAC award, is a Rashamon-like tale of friendship and betrayal set in twentieth century Tangier. Written in Ben Jelloun's inimitable and powerfully direct style, the novel explores the twists and turns of an intense thirty-year friendship between two young men struggling to find their identities and sexual fulfillment in Morocco in the late 1950s, a complex and contradictory society both modern and archaic.
From their carefree university days through their brutal imprisonment and ultimate release, the two rely on each other for physical and psychological survival, forging bonds not easily broken. Each narrator tells his version of the story, painting a vivid portrait of life lived within and in opposition to the moral strictures of North Africa.
Set against a backdrop of repression and disillusionment, The Last Friend is a tale of loss of innocence and a nation's coming of age.
About the Author
Winner of the 1994 Prix Maghreb, Tahar Ben Jelloun was born in 1944 in Fez, Morocco, and emigrated to France in 1961. A novelist, essayist, critic, and poet, he is a regular contributor to Le Monde, La Repubblica, El Pais, and Panorama. His novels include The Sacred Night, which received the Prix Goncourt in 1987, and Corruption (The New Press).
or
Not Currently Available for Direct Purchase